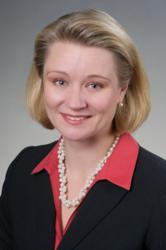 Annalisa brings tremendous expertise and insight in areas of keen interest to Fairmont clientele – management of innovation, business process improvement, lean aerospace operations, and technology policy
Boston, MA (PRWEB) November 29, 2012
Fairmont Consulting Group LLC is pleased to announce that Dr. Annalisa Weigel has joined the firm as a Director in its Boston office. Dr. Weigel brings a wealth of experience in the aerospace sector, having worked in a range of positions across academia, investment banking, and defense consulting since 1995.
"We are pleased and honored to welcome Annalisa as a Director. She is a key addition to the Fairmont team as we work to expand our practice," said Jay Wynn, Managing Director of Fairmont Consulting Group. "Annalisa brings tremendous expertise and insight in areas of keen interest to Fairmont clientele – management of innovation, business process improvement, lean aerospace operations, and technology policy. Her work with NRO, DARPA, NASA, the FAA, and numerous private sector companies and organizations has provided tremendous value to the aerospace and defense industry. And her participation in the professional community through the American Institute of Aeronautics and Astronautics, Women in Aerospace, and the National Research Council is a testament to her commitment to the sector. We are excited to have Annalisa on board as part of the Fairmont team, and we look forward to sharing her expertise with our growing client base."
Dr. Weigel comes to Fairmont Consulting Group from the Massachusetts Institute of Technology, where for eight years she was a faculty member researching and teaching in aerospace and defense innovation, continuous process improvement, and systems design. At MIT, she did pioneering work in understanding innovation dynamics within the aerospace and defense sector. She is the author of over sixty journal and conference publications, including the following:

Integrating Financial and Technical Performance Models in Early Commercial Aircraft Development
Innovation Dynamics of Large, Complex, Technological Products in a Monopsony Market Structure: The Case of Defense Products
Measuring the Value of Designing for Uncertain Future Downward Budget Instabilities
An Application of the Design Structure Matrix to Integrated Concurrent Engineering
The Impact of Customer–Contractor Interactions on Spacecraft Innovation: Insights from Communication Satellite History
Application of Real Options to Strategic Management of Military Satellite Communications
Prior to MIT, Dr. Weigel worked at Lehman Brothers in the firm's Macro Equity Strategy research group. She also supported the firm's II-ranked Aerospace and Defense equity research team. Previously, she was a researcher with MIT's Lean Aerospace Initiative, and prior to that, she worked as a consultant with Adroit Systems Inc. serving clients at the Pentagon and in the national security community.
Dr. Weigel has been very active in the aerospace professional community throughout her career. She has served as a member of five AIAA committees, chairing the Public Policy Committee's Workforce and Education Subcommittee since 2007 as well as the Finance Committee's Investment Subcommittee since 2011. Dr. Weigel served as a member of the board of directors of Women in Aerospace from 2007-2009, and began serving on the board of the Women in Aerospace Foundation this year. She has received numerous professional awards and citations, including the Lobdell Distinguished Service Award and the MIT Presidential Citation Award, both in recognition of her service to MIT.
Dr. Weigel received her PhD in Technology, Management, and Policy from MIT, where she also received bachelor's and master's degrees in Aerospace Engineering. She received an MA in Science, Technology, and Public Policy from the George Washington University's Elliot School of International Affairs, where she studied under a NASA fellowship.
About Fairmont Consulting Group
Fairmont Consulting Group is a Boston-based firm focused on due diligence and strategic advisory services for clients active in aerospace, defense, and government services. Fairmont's rigorous analysis and unique insights help drive higher return on investment for financial sponsors and higher shareholder value for corporate clients. For more information about Fairmont Consulting Group, please visit: