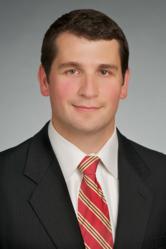 Mr. Harper brings substantial experience in aerostructures, defense and government services to the firm's growing portfolio of expertise
Boston, MA (PRWEB) July 31, 2012
Fairmont Consulting Group is pleased to announce that Ben Harper has joined the firm as a Director and Partner in its Boston office. Mr. Harper brings substantial experience in aerostructures, defense and government services to the firm's growing portfolio of expertise.
"I am excited to welcome Ben as a partner and Director. He is a key addition to the Fairmont team as we work to expand our practice," said Jay Wynn, Managing Director of Fairmont Consulting Group. "Having worked with Ben in a previous position for four years, I appreciate the valuable combination of tactical and strategic thinking he brings to every engagement. In his new position with Fairmont Ben will leverage these considerable skills to help shape the firm and provide aerospace and defense clients with the same outstanding level of service he has offered in the past."
Previously, Mr. Harper was a Director at CSP Associates, a leading aerospace and defense advisory firm. During his four year tenure at CSP Associates he either led or provided key support for over thirty-five transaction due diligence and strategy engagements for a variety of aerospace, aviation, defense, intelligence and government services providers on behalf of private equity and Fortune 500 clients.
Prior to CSP Associates, Mr. Harper was a Fellow in MIT's Leaders for Global Operations program, the world's leading program for operations and supply chain management. He received an MBA and an MS in Materials Science and Engineering. His thesis research focused on operations improvement and organizational strategy at Spirit Aerosystems.
Prior to MIT, Mr. Harper worked with Deloitte Consulting, providing management consulting across several industries, with an emphasis in telecom and technology strategy. He received a BS in Chemical Engineering and BA in Economics from Rice University.
About Fairmont Consulting Group
Fairmont Consulting Group is a Boston-based firm focused on due diligence and strategic advisory services for clients active in aerospace, defense, government services, and the IT/telecom sectors. Fairmont's rigorous analysis and unique insights help drive higher return on investment for financial sponsors and higher shareholder value for corporate clients. For more information about Fairmont Consulting Group, please visit http://www.FairmontCG.com.