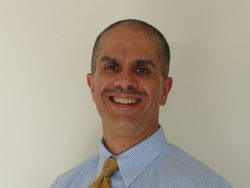 We believe that the Ten Commandments of Faith and Fitness, like the Ten Commandments of God, are designed to lead you to a much happier and healthier life.
Ellicott City, MD (PRWEB) December 5, 2009
Ten Commandments of Faith and Fitness, a guide to physical fitness and spiritual health, is now available as an e-book. Written by Pastor Henry Brinton of Fairfax Presbyterian Church and Vik Khanna, of Galileo Health Partners, LLC, Ten Commandments of Faith and Fitness is a critically acclaimed guide to physical fitness and spiritual health that has won praise from many reviewers. The book seamlessly merges scientifically sound, evidence-based physical fitness and nutrition advice with Biblical inspiration and Scriptural verse to give readers practical and actionable strategies that improve quality of life and reduce the risk of major health problems, such as heart disease, overweight/obesity, diabetes, depression, and some cancers.
The Very Reverend Sam Lloyd, Dean of the Washington National Cathedral in Washington, D.C., called the book "inspiring," a call to action for Christians to "honor their bodies, as well as their hearts, minds, and souls." The Reverend Monsignor J. Wilfred Parent of St. Peter's Church, in Waldorf, MD says that Ten Commandments of Faith and Fitness "offers sound methods for developing healthy bodies and souls."
William McDonald of the American Author's Association said, "What a most pleasant and wonderful surprise awaited me once I began to read this book. Authors Henry Brinton and Vikram Khanna combine skills to produce a book that is more than just feel good talk but a practical guide for getting into shape and becoming physically and spiritually well."
Said Vik Khanna, "My co-author, Henry Brinton, and I, are thrilled to launch this e-book. Our ideas can now travel easily with our readers, stored on their computers, smart phones and PDAs. This will help our readers keep our advice, tips, and thoughts, at their fingertips. We believe the e-book will make it much easier for them to achieve their personal fitness, nutrition, weight loss, and spiritual goals."
Vik Khanna, a co-founder of Galileo Health Partners, is an experienced exercise coach and health consultant. Educated at Johns Hopkins University, he coaches individual clients, designs fitness program for corporations, and has led fitness ministries at numerous churches in the mid-Atlantic region, helping to teach congregants about evidence-based strategies to improve fitness, manage weight, and reduce the risk of disease. Pastor Brinton, a graduate of Duke and Yale Universities, is senior Pastor at Fairfax Presbyterian Church and an accomplished marathon runner.
The e-book is available at: http://www.scribd.com/doc/23389261/Ten-Commandments-of-Faith-and-Fitness.
Galileo Health Partners: http://www.galileohealth.net
Fairfax Presbyterian Church: http://www.fairfaxpresby.com/index.html
###