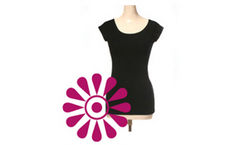 Springville, UT (PRWEB) September 1, 2009
Just in time for the fall shopping season, Undertease has launched a new line aimed at pairing its top styles with the most fashionable colors of the year.
Undertease's new line highlights some of this year's hottest trends, making these tees and camis some of the most versatile must-haves in your closet this fall. With bright fall colors like crimson, turquoise, dark brown, mulberry, cayenne, and many more, you'll have no trouble coupling Undertease blouses with pieces from your other favorite designers.
Perhaps most exciting about the new fall line of Undertease fashion is the ability to pair any Undertease product with other fashions. Perfect under sheer blouses, low-cut necks and cardigans with funky patterns, Undertease's new colors & cuts are a fun way to liven up your wardrobe.
Of course, as fall turns to winter this year, your Undertease fashions will continue to be a staple feature in layering favorite fashions for an always in-style look.
For additional information about the new fall line from Undertease, contact the company at info(at)undertease.com or (888) 280-8432.
ABOUT Undertease
Undertease is a clothing company that specializes in stylish, yet modest camisoles, tees, and blouses. Using high-quality, breathable fabrics, Undertease fashions maintain their shape and are fitted to be flattering on all body types. Fashions are available for all sizes, and include maternity and plus-size fashions.
###