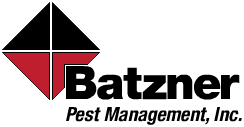 Milwaukee, WI. (PRWEB) September 24, 2012
Fall is the time to help prevent Asian Lady Beetles(Ladybugs) & Box Elder Bugs from using your building or home as a refuge for the coming winter season. With the onset of cooler temperatures in autumn, these insects congregate on buildings in search of overwintering sites. Treatment must be applied before the insects begin to enter buildings during late August, September, or early October to be effective. The most effective pest management option is prevention. Prevention is the key!

Check doors and windows to be sure they are tight fitting.
Install door sweeps or thresholds at the base of all exterior entry doors.
Screen or seal ventilation openings in attics.
Seal utility openings where pipes and wires enter the foundation and siding around outdoor faucets, gas meters, clothes dryer vents, and telephone/cable TV wires.
Plug or seal holes with caulk, cement, urethane expandable foam, steel wool, copper mesh (Stuffit), or other suitable sealant.
Caulk cracks around windows, doors, fascia boards, etc.
Professional application of an insecticide spray to deter or repel the lady beetles before they get in. This would be applied to the outside of the structure before they enter the building during late September or early October. Give us a call, we'd be happy to help!
Once these pests have entered your building or home, the most sanitary and effective way to eliminate them is with a vacuum cleaner or broom. A word of caution, the lady beetle may stain carpets, walls or curtains if crushed. They may also emit an unpleasant odor.
If you do discover a problem, it is vitally important to act immediately.
For more information about pest management, contact Christine Venuti at Batzner Pest Management at 262-797-4160 or visit Batzner's website.