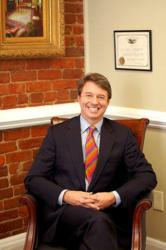 Fortunately, our laws recognize the valuable service that whistleblowers provide to our country.
Columbia, SC (PRWEB) July 03, 2012
As the country celebrates the Fourth of July this week, South Carolina False Claims Act lawyer Bert Louthian said it is important to salute those who report fraud and wrongdoing against their government.
"They are commonly called, 'whistleblowers.' And to me, they are brave and patriotic individuals," said Louthian of The Louthian Law Firm, a Columbia, S.C., law firm that represents clients in False Claims Act lawsuits, or "qui tam claims," as well as in whistleblower retaliation cases.
"These are people who see wrongful acts being committed against their government, and they take action to expose and, ultimately, stop it," Louthian continued. "Knowing they could face retaliation from powerful interests, these individuals still step forward to do the right thing. They should be saluted for what they do."
Louthian pointed out that whistleblowers often report misconduct such as false claims and fraudulent billing for health care services under Medicare, Medicaid and Social Security.
They also report fraud by federal military contractors or university employees who use fraud to secure federal research grants. In some instances, the wrongful acts may be committed by corporations dealing with the Department of Labor, Environmental Protection Agency, Department of Agriculture or other federal agencies, he said.
"Fortunately, our laws recognize the valuable service that whistleblowers provide to our country," Louthian said. "Laws protect these individuals from retaliation, such as being fired or demoted because they reported the fraud, and the law allows these individuals to be compensated for bringing wrongful activity to the attention of proper officials."
Under the False Claims Act, also known as the "whistleblower law," individuals can file lawsuits on behalf of government agencies being defrauded. In these qui tam claims, whistleblowers may collect as much as 30 percent of any money recovered in a successful lawsuit.
"These laws provide much-needed protection and recognize how difficult it is in many circumstances for workers and others to report fraud," Louthian said.
If one intends to come forward with a report of fraud or other business misconduct, Louthian said it's important to first contact an attorney who is experienced in this area of the law.
"It's important for these individuals to know they won't be alone throughout the process," he said. "They'll have an attorney standing by them every step of the way."
About The Louthian Law Firm
The Louthian Law Firm, P.A., of Columbia, S.C., has been obtaining fair compensation for personal injury victims since 1959. The firm was founded by Herbert Louthian, who has more than 50 years of trial experience and is licensed to practice in all courts in South Carolina. In addition to whistleblower claims, the Louthian Law Firm also handles personal injury cases involving medical malpractice; car, truck and motorcycle accidents; and other serious and catastrophic injuries throughout South Carolina. The firm's office is located in the Marlboro Building, Suite 300, 1116 Blanding Street, Columbia, S.C., 29201 (local phone (803) 454-1200). For a free, confidential case evaluation, contact the firm by phone at (866) 410-5656 or through its online contact form.