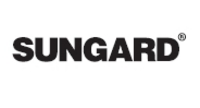 New York, NY (Vocus) August 5, 2009
SunGard's Fame is integrating its historical, global market data with FINALYZ AG's modeling tools to help financial services institutions enhance their ability to accurately analyze and forecast pricing and valuation on global instruments. Fame and FINALYZ AG provide firms with performance data and time-series analysis to help support the complex nature of today's financial markets.
Quantitative analysts, portfolio managers and traders are limited in their ability to properly forecast prices on instruments due to data volumes as well as cross-border and cross-asset constraints. Firms need data management solutions that can provide millions of data points and objects quickly and cost-effectively. Fame provides a centralized repository of global, cross-asset market data coverage, including up to 20 years of time-series data analysis, which is used by FINALYZ AG's quantitative modeling and forecasting platform to help develop trading strategies, test models and identify new opportunities. FINALYZ AG's finalyz pSci is a complex forecast analysis system that combines various dynamic filters, pattern verification and decision algorithms embedded in a framework that provides predictions over a broad range of time horizons.
Gerry Murphy, president of SunGard's brokerage and clearance business, said, "Firms need improved data quality, accuracy of forecasts, cross-border and cross-sector coverage and modeling flexibility to help them more accurately assess future performance. Fame, integrated with finalyz pSci, introduces managed price forecasts with historical time-series market data that helps firms to increase trust with their clients, improve decision-making and optimize risk management without forced assumptions and other limitations."
About FINALYZ AG
Based in Zug, Switzerland, FINALYZ AG investigates, develops and implements innovative forecasting and analysis systems. The company's software solutions are based on modern mathematical methods and allow stable predictions with a high level of reliability for a broad spectrum of applications from financial market analysis to the evaluation of technical equipment. For more information, visit http://www.finalyz.ch/ .
About SunGard's Fame
An integrated, front-to-back market data and historical database solution for storing and managing real-time and high-volume time series data, Fame provides real-time content and an enhanced user interface to meet the growing requirements of a variety of financial institutions, intermediaries or application software vendors, third party aggregators and individual investors. These organizations rely on Fame for complete data and desktop tools every day to analyze investment results and opportunities and distribute real-time intra-day content via their Web sites, as well as trading, portfolio management and other software applications.
About SunGard
SunGard is one of the world's leading software and IT services companies. SunGard serves more than 25,000 customers in more than 70 countries, including the world's 25 largest financial services companies.
SunGard provides software and processing solutions for financial services, higher education and the public sector. SunGard also provides disaster recovery services, managed IT services, information availability consulting services and business continuity management software.
With annual revenue exceeding $5 billion, SunGard is ranked 435 on the Fortune 500 and is the largest privately held business software and services company on the Forbes list of private businesses. Based on information compiled by Datamonitor*, SunGard is the third largest provider of business applications software after Oracle and SAP. Continuity, Insurance & Risk has recognized SunGard as service provider of the year an unprecedented six times. For more information, please visit SunGard at http://www.sungard.com .
*January 2009 Technology Vendors Financial Database Tracker http://www.datamonitor.com
Trademark Information: SunGard, the SunGard logo and Fame are trademarks or registered trademarks of SunGard Data Systems Inc. or its subsidiaries in the U.S. and other countries. All other trade names are trademarks or registered trademarks of their respective holders.
###