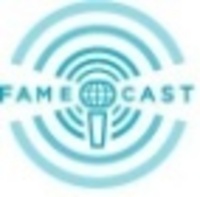 FameCast is a rare opportunity to be discovered. You don't have to wait anymore. You can put yourself out there.
AUSTIN, Texas (PRWEB) January 21, 2008
An example of entertainment industry professionals turning to FameCast for talent includes C3 Presents' sourcing of acts for its major festivals. Through the C3 and FameCast-hosted Big State Big Star contest, Eric Michael Hopper earned a spot on the lineup of the inaugural Big State Festival, where he joined Tim McGraw, Willie Nelson and others to entertain more than 50,000 fans live on stage.
For Season 4, FameCast is accepting video entries at http://www.FameCast.com through Jan. 21-Feb. 2 (depending on chosen categories). Winners, in what is certain to be FameCast's most successful season to date, compete for $10,000 stage prizes and rewards that will assure a leg up in the business, such as feedback from top industry insiders, working with A-list producers, gear, and mentorships with a veritable who's who of the entertainment world.
Musicians themselves are singing FameCast's praises as well. "Our fan base has actually exploded because of FameCast," said the members of End This All, FameCast Season 3 Rock Finalists. "It's helped pull our fans together, and it's tightened us as a group as well." Julie Moffitt, winner of FameCast's Season 3 Singer-Songwriter Fenom and Critics' Pick awards, elaborates, "FameCast is a rare opportunity to be discovered. You don't have to wait anymore. You can put yourself out there." FameCast offers opportunities for all major genres, with 12 categories of entertainment in its competition and community -- Rock, Pop, R&B/Hip Hop, Singer-Songwriter, Country, Christian/Gospel, Latin, Electronic, Comedy, Dance, Film & Animation and Spoken Word.
The process of joining FameCast is simple and free. Competition hopefuls complete a short profile promoting their work and upload a performance video at http://www.FameCast.com. The artists in each category that receive the most votes from FameCast fans advance to subsequent rounds of competition. The Top 10 artists in each category receive direct feedback on their work from entertainment industry experts, and the Top 5 finalists are flown to Austin to perform in front of a live audience and a panel of A-list industry judges. The ultimate fan favorite earns the title of FameCast "Fenom" and wins a $10,000 cash prize. FameCast holds three 4-month "seasons" of competition per year. See http://www.FameCast.com for more information.
From the Top 5 finalists, FameCast's judging panel -- featuring A-list music and entertainment industry personnel -- also selects 12 additional artists as a "Critic's Pick." This distinction earned Season 3 artists industry opportunities such as a mentorship with Derek Dudley, manager of multi-Grammy winning artist Common; top-shelf, hi-tech music gear from noted hip-hop producers The Heavy Weights; entry to the 2008 ASCAP "I Create Music" EXPO; and mentor sessions with Emmy-winning country songwriter/producer Trey Bruce, Geffen Records A&R rep Justin Siegel, trade publication HITS senior editor Roy Trakin, Pitchshifter member/PSI label owner JS Clayden, Hollywood screenwriters Josh Gilbert and Michael Carnes (Mr. Woodcock) and more.
Entertainment industry personnel involved with Top 10 critiques and "Critic's Pick" selections of FameCast's Season 4 talent includes Paul Korzilius, head of Bon Jovi Management; Grammy-winning original member of Nine Inch Nails and current Gnarls Barkley drummer and Marilyn Manson keyboardist Chris Vrenna; Francis Preve, producer extraordinaire of six #1 Billboard remixes in 2007; and many key music journalists such as The Source's Soren Baker, Steve Hochman (the Los Angeles Times, etc.), Aaron Burgess (Alternative Press, Spin, etc.), Gary Graff (New York Times Features Syndicate, Guitar World, etc.), Melinda Newman (Associated Press, Hollywood Reporter, etc). A full list of experts is available at http://www.famecast.com/experts. In a recent article about FameCast, Pollstar said, "If you're an artist trying to get noticed, you WANT these people to notice you."
Past FameCast Fenoms are on the move. Season Two Rock Fenoms Tripdavon had their winning song featured on HBO's Entourage. Season winner Mike Corrado began writing with film and TV producers in Los Angeles, while Short Film and Animation Fenoms were featured in a screening at the L.A. International Shorts Festival. Season One R&B Fenom Melissa Suzanne's single was featured on a Sony compilation disc and Country Fenom Eric Michael Hopper rocketed to #1 on Clear Channel Radio's New Music Country Chart.
ABOUT FAMECAST
Born in Austin, Texas - The Live Music Capital of the World - FameCast (promo reel - http://www.famecast.com/promo/) is the premier artist discovery engine that collects, ranks and serves up the world's best emerging artists for entertainment fans and industry professionals in search of new talent. Understanding that lack of exposure is what keeps some of our best artists in the shadows, FameCast aims to "shine the spotlight on those that have what it takes, but have lacked the breaks."
FameCast was founded by Kent Savage, a 20-year veteran entrepreneur in the internet and digital media space. He leads a seasoned management team consisting of CMO Matt Hovis, COO Dave Hampton, CTO Wes Schiesz and CSO Erik Smith. FameCast's Advisory Board includes a stellar lineup of industry heavyweights including Charles Attal of Charles Attal Presents and C3 Management and Promotions; Paul Korzilius; Randy Phillips, President & CEO of AEG Live; and Duff Stewart, President & COO of GSD&M's Idea City.
Kent Savage and previous FameCast winners are available for interviews.