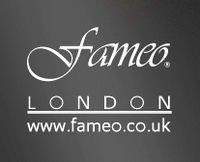 London, UK (PRWEB) March 17, 2008
Fameo Jewellery Boutique (http://www.fameo.co.uk), a British jewellery online retailer operated by Fameo Ltd, announced the acquisition of Gemsuite.com a business of Advance Group Inc. Gemsuite.com is one of the leading online retailers of high-quality precious stones from Colombia, Brazil, Sri Lanka, Tanzania and Thailand. The purchase of Gemsuite.com, a popular internet destination for colour gemstones and a bespoke jewellery service, is the first step of a planned expansion into the U.S online luxury market and a key element of Fameo's ongoing strategy to offer customised jewellery products.
"Gemsuite.com has over 8 years of experience selling colour gemstones and offering a bespoke jewellery service over the Internet and Fameo will be the first online jewellery retailer to offer thousands of individually graded and photographed gemstones as a customisation option for hundreds of Fameo's fine jewellery designs," said Louise Davies, Managing Director of Fameo Ltd in London. "Our online customers are primarily men who take online jewellery purchases very seriously and continuously demand customisation options, including rare gemstone sourcing and jewellery design modifications. Gemsuite.com acquisition and planned intergation of it's loose gemstone inventory into Fameo's online jewellery catalogue is an important step in providing Fameo's customers with the very best online jewellery shopping experience."
Fameo will continue to operate the Gemsuite.com brand, and Gemsuite.com's customers will benefit from the expansion of bespoke jewellery services reinforced by Fameo's in-house jewellery designer team, in-stock award winning jewellery designs and a lot of technological improvements of the Gemsuite.com website. Streamlining the integration of the proprietary e-commerce platform and merging both companies, loose gemstones inventories will enable Fameo Jewellery Boutique further personalization of online shopping experiences by allowing consumers to customise any fine jewellery design with a selection of unique certified precious stones, such as rubies, sapphires, tourmalines and tanzanites.
About Fameo
Fameo Online Jewellery Boutique is headquartered in London and offers an exquisite mix of theme and classic fine jewellery with emphasis on colour gemstones. The website also focuses on unusual, luxurious and innovative boutique collections of jewellery, created by an in-house team of jewellery designers and sold exclusively online. Behind the state of the art Fameo Online Jewellery Boutique website is Fameo Ltd, a private company incorporated in 2004 in the United Kingdom and led by a talented team of jewellery and e-commerce experts. For more information on Fameo Online Jewellery Boutique, visit http://www.fameo.co.uk or call + 44(0) 845 259 1358
###