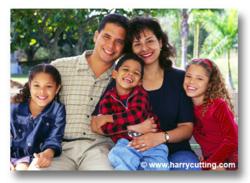 children age 8 to 12 alone influence $150 billion of their parents' spending
Atlanta, GA (PRWEB) February 19, 2013
Marketers spend billions of dollars annually advertising to kids, and for a good reason. The youth market is large and powerful. Based on statistics from Christine Lagorio at CBS news, children age 8 to 12 alone influence $150 billion of their parents' spending. Parents today have more disposable income due to smaller family size, dual incomes, and putting off having children until later in life and they are willing to buy more for their children. Not to mention, guilt can play a role in spending decisions as time-stressed parents substitute material goods for time spent with their kids.
AccurateLeads newly released product offers maximum market coverage for businesses that are looking to target specific households with children. This comprehensive database includes parents with newborn children all the way up to college students. Each segment entails descriptions, additional selects, popular usage and marketing tips. In addition, the database identifies families likely to respond at higher rates to marketing activity by direct mail, phone, or email. AccurateLeads sales team has done extensive research and is ready to meet the needs of customers.
This new vertical market features a variety of ways to help those looking for the "perfect list" of families with children. Check through the recent listings of data cards to see if the product or service being offered appeals to a niche market. AccurateLeads new database allows marketers to focus on a more targeted audience so their advertisement gets in front of the right customer.
Furthermore, AccurateLeads provides NCOA (National Change of Address) as an added bonus when placing orders to help with the success of direct mail campaigns. This process helps reduce the cost of mail by saving on postage and printing. Additionally, the files are scrubbed against the Do Not Call list and deceased file.
No other group represents more challenges or opportunities for marketers than families with children. Marketers that make the effort to connect with these groups in new, inventive ways will reap the benefits.
About AccurateLeads
AccurateLeads is a leading provider of direct marketing services that help businesses grow their client basis. Founded in 1984, AccurateLeads has developed a unique process that helps businesses create an individualized multichannel marketing plan to stimulate growth and out brand competition.
For additional information feel free to call our toll free number: (800) 685-4787