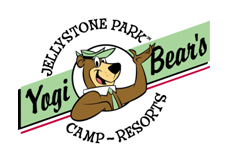 My best memories are at that park
Amherstburg, ON (PRWEB) September 02, 2011
For many Ontario families, the Jellystone Park Camp-Resort in Amherstburg is much more than a weekend getaway or place to enjoy family time during the summer.
It is literally a place that fosters some of the best memories they have.
Consider Stella Fox, who has been coming to the park with her family every summer since 1978. She started the tradition in 1978, when her son, Jim Fox, was 10 years old.
"That was our summer thing," she said. "I worked for the school board and had the summer off and wanted something fun to do with him. So I got a little popup trailer and would go up there for a couple of weeks. And later on we got a larger trailer, and the tradition continued."
Jim Fox, in fact, wound up meeting his future wife at the family campground, and they raised their three kids – Kristina, Amanda and Jessica – spending their summers there.
"The kids actually grew up in the campground," Stella Fox said. "They would come out at the end of June and be there until Labor Day, and then we'd go on the weekends after that."
Jessica even met her future husband at the park, too, when she was about 15. Now 23, she's married and has a little girl, Sidney, who also now joins four generations of the Fox family at the Jellystone Park in Amherstburg.
Park manager Bonnie Jackson said she has many families who have been coming to Jellystone for generations, adding that it's a phenomenon that happens with Jellystone Parks across Canada and the U.S. "Families find a park they like and they come back year after year to the point where it becomes a family tradition," she said.
Many families become deeply attached to Jellystone Parks and wind up spending the bulk of their vacation time there, said Michele Wisher, director of marketing for Milford, Ohio-based Leisure Systems Inc., which franchises the Jellystone Park chain.
Frequent campers often wind up renting campsites for the entire summer – often at discounted rates – and leave their RVs there for the whole season. "Seasonal camping works out well for them," Wisher said, "because they can camp as often as they want and have their RV set up on site."
As a single mother, Stella Fox said she also enjoyed the safety and security Jellystone Park in Amherstburg provided to her family, as well as the numerous activities to keep kids and their families busy throughout the day.
"My best memories are at that park," Stella Fox said. "The families that were there all seemed to have the same interests. And the family atmosphere was always maintained. The kids would get up in the morning and ride their bikes. And there was always an activity at 10 a.m. and then they'd go swimming. All of my children and grandchildren learned to swim there. Then they had a hayride in the afternoon and at sunset a walk with Yogi."
The park also has frequent dances and talent competitions.
"The kids love going to the dances. They had a Yogi Idol competition one year. These kids were able to learn how to express themselves and interact and they had so many friends," Stella Fox said.
Jim Fox has similarly intense memories about his experiences camping at the park.
"It just brings you together," he said. "You do different things when you're camping and it brings families closer, even if it's only for a weekend. You get away from TV, radio and video games. It seems like when you're camping, you put all that behind and nobody complains about the absence of it."
This summer's activities at the Jellystone Park Camp-Resort in Amherstburg include a pirate themed weekend Aug. 5th to 7th; a Halloween themed weekend with a campsite decorating contest, a glowstick hayride and trick or treating on Aug. 12th to 14th; and an oldies weekend Aug. 26th to 28th with a sock hop, an Elvis look-alike contest and a classic car show with proceeds being donated to the Make-A-Wish Foundation of Ontario. For a complete schedule of summer activities at the park, visit http://www.campybear.com.
About Yogi Bear's Jellystone Park™ Camp-Resorts
Launched in 1969, the Jellystone Park system now boasts 75 campgrounds with more than 15,000 campsites in 30 states and three Canadian provinces. Ontario features three Jellystone Parks, with campgrounds in Amherstburg, Niagara Falls and Toronto.
Jellystone Park Camp-Resorts are among the best campgrounds in the industry with a quality reputation for being fun, friendly, clean and customer service-oriented parks. Additionally, each Jellystone Park is themed with Yogi Bear elements providing instant recognition and consumer appeal. It is truly a place "Where You Camp With Friends."®
Yogi Bear's Jellystone Park Camp-Resorts are franchised through Leisure Systems, Inc. (LSI), a wholly owned subsidiary of The Park River Corporation, Cincinnati, Ohio. For more information, visit http://www.campjellystone.com.
# # #