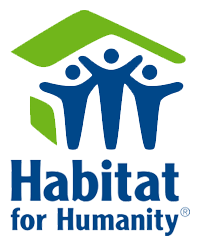 Working with Habitat for Humanity to help establish a new home for Allison and Chastity has been a privilege, but they will still need help from our community until their home is complete
Marion, OH (PRWEB) May 20, 2016
Rob Hyburg Agency, a family owned insurance and financial planning firm that serves business and residential clients throughout central Ohio, is announcing a joint charity event to benefit Chastity, a local mother struggling to provide permanent shelter for herself and her daughter.
Chastity's daughter, Allison, was born with severe spina bifida, a rare and debilitating birth defect that affects the spinal column and dramatically inhibits mobility. Baby Allison is now too heavy for Chastity to carry, and the duo is in need of permanent shelter. Buckeye Ridge Habitat for Humanity broke ground on a new home for Chastity and her daughter on April 1st, but they still need short term living assistance.
"Working with Habitat for Humanity to help establish a new home for Allison and Chastity has been a privilege, but they will still need help from our community until their home is complete," says Rob Hyburg, founder and director of Rob Hyburg Agency.
To gather support from local families and business owners, Hyburg and his team of professionals are creating an online social media portfolio and initiating an email awareness bulletin to spread the word about the Habitat for Humanity charity drive. The Hyburg team is also working up a full page feature article to be released in the next issue of the firm's online magazine "Our Hometown": http://www.robhyburgagency.com/Our-Hometown-Magazine_39.
Chastity and Allison are the first of many causes and charities in Ohio that the Rob Hyburg Agency plans to work with in the coming months. As part of a permanent community involvement program called "Agents of Change," Hyburg and his team will be selecting a new local charity to support every sixty days.
Readers who wish to join Rob Hyburg Agency during the Habitat for Humanity charity event to benefit Allison and Chastity are invited to make a personal contribution to the cause from this page: http://www.robhyburgagency.com/Giving-Hope-and-a-Home-to-Chastity-and-Her-Daughters_12_community_cause. Readers that want to track new charities supported by Rob Hyburg Agency over time can bookmark the Hyburg Agency Community Causes list here: http://www.robhyburgagency.com/community-cause.
About Rob Hyburg Agency
As a Personal Finance Representative in Marion, agency owner Rob Hyburg knows many local families. His knowledge and understanding of the people in his community ensures that clients of Rob Hyburg Agency are provided with an outstanding level of service. Rob and his team look forward to helping families protect the things that are most important - family, home, car and more. Rob Hyburg Agency also offers clients a preparation strategy for achieving their financial goals. To contact an expert at Rob Hyburg Agency, visit http://www.robhyburgagency.com/ or call (740) 389-2368.