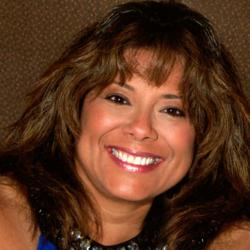 Hire a California Family Law & Divorce Expert in Orange County!
Orange, California (PRWEB) April 07, 2013
Orange County Divorce Attorney Bettina Yanez is now recognized as a Divorce Expert in California after meeting all the rigorous criteria for becoming a Certified Family Law Specialist.
Yanez and Associates are proud to announce that attorney Bettina Yanez is now a family law expert for California after taking the necessary steps to becoming board certified by the California Board of Legal Specialization in Family Law.
California uses rigorous criteria to acknowledge attorneys as specialists in family law.
The majority of individuals searching to retain a divorce attorney do not know why a Family Law Certification is important.
The public needs to know that when retaining a certified family law attorney, they can rest assured they are dealing with an expert in the field of family law. In other words a family law specialist is an expert that has a thorough understanding of California family law issues.
California prohibits attorneys from advertising or identifying themselves as certified family law specialists, California divorce experts or family law specialist without first being certified either by the State Bar of California's Board of Legal Specialization, or an organization whose certification program has been accredited by the State Bar.
Family law Attorneys can only apply for a family law specialization certification if they have been practicing law for at least five years and have real practice in the area of family law.
California attorneys who are certified as Family Law specialists must have passed a written exam in the field of family law, which is similar to a mini-bar exam dealing only with family law matters. Moreover, the family law attorney must exhibit a high level of knowledge in California Family Law.
For instance, the attorney must have a specific amount of experience and must have participated in a certain amount of hearings, trials, settlements, mediations and stipulations. Family law attorneys must have also fulfilled over forty-five hours of required continuing legal education over a three-year period dealing with specific family law topics.
In addition to successfully passing the specialist examination, proving a high level of expertise and knowledge, and after satisfying the continuing education conditions, a certified family law specialists must also be evaluated by judges and other attorneys acquainted with their work.
Attorney Bettina Yanez has been practicing family law since 2000. Attorney Yanez is experienced in representing clients in divorce, child custody, child support, domestic violence, equitable distribution, and alimony matters.
Bettina Yanez sits on the Board of Directors for the Orange County Women Lawyers Association (2012-2013), which is an affiliate organization of the Orange County Bar Association, who's goal is the advancement of women in the legal profession and the support of diversity both on the bench and in law firm partnerships. Attorney Yanez is also a Director at Large for the Orange County Bar Association, Family Law Section.
About: Bettina Yanez & Yanez & Associates
Yanez & Associates is a top California Family Law Firm that handles a variety of family law cases such as, divorce, child custody, child support, child visitation, spousal support/alimony, domestic violence, paternity, mediation, restraining orders, modification, prenuptial agreements, legal separations; property division/settlements .
Additionally, the firm provides legal assistance to individuals in cases involving juvenile defense, juvenile delinquency and expungements in Orange County, Los Angeles County and parts of Riverside County. For a Free Consultation and to learn more about the Family Law Offices of Yanez & Associates call (714) 971-8000 or use the firm's online contact form.