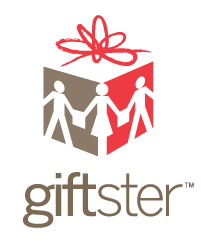 We had a wonderful Christmas using Giftster. All six of us used it, and everyone received gifts they really wanted - Ron B., Chicago
Minneapolis, MN (PRWEB) January 31, 2013
This past holiday, Giftster's system statistics reveal that over 22,000 specific gift ideas were reserved for purchase during the 30 days preceding Christmas.
Thousands of families enjoyed a holiday gift exchange with more joy and less anxiety. Gifts were so perfect that the gift recipients themselves would have picked out exactly the same thing. No duplicates. No returns. No comparing notes by email or phone with others to coordinate gift lists.
The gifts were so perfect because the gift recipient had specifically listed the items as something really needed or wanted, and the gift gifters relied on this information for gift selection.
Giftster facilitates a simple, central online way to share gift idea lists among family and close friends. One of the key benefits is the ability to reserve a gift idea on someone else's wish list, avoiding duplicates and providing peace of mind for the gift giver.
Ron Bryant, a Giftster member in Chicago who encouraged his family to join his Giftster group, says "We had a wonderful Christmas using Giftster. All six of us used it, and everyone received gifts they really wanted. This was the most robust year for us on Giftster, and I think it will only grow from here. I have already updated mine to remove the items I received for Christmas. We are trying to get everyone in our family in the habit of keeping it current at all times."
The Giftster platform includes 3 editions. The website at giftster.com is for computers and tablets. The MyGiftster app in the Apple App store is for iPhone and iTouch. The mobile site m.giftster.com is designed to run in the browser on Android phones and tablets, as well as Blackberry and Kindle devices. The bottom line is everyone in the family has a way to access the shared wish lists, whether at home or on the go. Everything synchronizes instantly across all editions.
The 2012 holiday may be over, but Giftster continues to serve other gift giving occasions such as birthdays. In fact, Giftster automatically sends reminders to help birthday celebrations go as smoothly as the holiday has.
About MyGiftster Corporation
MyGiftster is a private, Minnesota-based corporation, focused solely on delivering the giftster.com platform. The company has been in business since 2008.