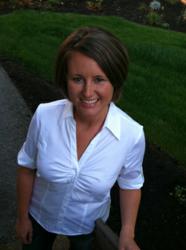 Always hire a professional family law attorney.
Vancouver, WA (PRWEB) August 22, 2012
A divorce attorney in Vancouver, WA says that there are two ways to handle a divorce, but that one is a more advantageous choice than the other.
Crystal Lambert-Schroeder, owner of Lambert Law Office, PLLC, says that when people decide to file for divorce, they choose to either represent themselves in the process, or they hire a lawyer to represent them.
Most often when people choose to represent themselves, they are doing so because they do not want to spend the money on attorney fees. They feel that they will already be losing money through their divorce process, and they do not want to give away more money for something they can do on their own.
This is where Lambert-Schroeder disagrees. "To save money when building a new house, you wouldn't try to do your own electrical work," she says. "You'd leave that to a professional. And if you did try to do it on your own, you would likely end up with lights that shorted out, switches that turned on lights in other rooms, and all sorts of problems. You'd end up spending more getting your electrical system fixed than you would have hiring a professional electrician to begin with."
Instead of trying to be your own attorney, Lambert-Schroeder says, you should always hire a professional family law attorney.
Lawyers who specialize in family law know the ins and outs of divorce law in their state. They have expertise in child custody, spousal maintenance, the fair and equitable division of assets and debts, and other issues that may arise in the divorce process.
Without hiring an attorney, Lambert-Schroeder explains, people run the risk of ending up with undesirable child custody situations, unfair spousal maintenance plans, and without assets that they should have been entitled to.
Of course there is a chance that someone could properly represent themselves in their divorce and come out okay in the end, and in that case they would be saving money. Most people, though, just do not have enough family law experience to make the right choices during their divorce so that they will be happy with their custody plan, spousal maintenance, division of assets and more.
"Divorce is a difficult and emotional process," Lambert-Schroeder says. "There are many benefits to having a third party attorney available to guide you toward what is in your best interest, rather than relying on your emotions to guide your decisions."
More about Lambert Law Office, PLLC
Crystal Lambert-Schroeder graduated Summa Cum Laude from Washington State University Honors College in 2004. She obtained a Bachelor of Arts degree in the Social Sciences with emphasis' in Psychology and Human Development. She completed her legal education through the Washington State Bar Association Law Clerk Program, and is licensed to practice law in the State of Washington and the Western District of Washington Federal Court.