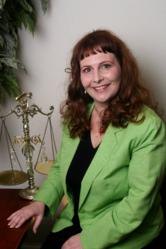 Try to always stay poised under pressure
Alameda, CA (Vocus/PRWEB) June 16, 2011
For over 15 years, Gina M. Mariani, an East Bay family law attorney, has helped clients dissolve their marriages as amiably as possible. This is especially important when there are children. Although the entire family, including kids, is affected by divorce, children need to be protected—not involved. Mariani tells parents how to keep them out of the conflict and why it is important.
"Try to always stay poised under pressure," says Mariani, and "model good behavior—your child's moods and behaviors reflect your own."
Gina says there are a lot of things parents can do for their children. Her top ten are:
1) Do not, under any circumstances, discuss the legal proceeding with your children, regardless of their age. Your matter deals with adult issues that are for adult ears only.
"Don't do it because I told you or because the judge told you—do it for the sake of your children. They do not need to know about how much money a parent pays or doesn't pay for support, or what you think lead to the break-up of the family," says Mariani. This is sensitive information that will make your children feel bad or sad.
2) Do not use your children as messengers. Never ask your child to ask the other parent for money—it makes them feel very uncomfortable. If your child is sick, don't make them responsible for giving the other parent instructions on how to administer medication. You must learn to communicate with the other parent by phone, email, text—or even smoke signals if you must. The child could interpret instructions wrong and the results could be dangerous or even fatal.
3) Never speak poorly about the other parent. You liked the other parent at one point in your life, so try to focus on the other parent's positive characteristics. Be supportive of that parent's role and periods of custody, regardless of how excruciating it might be. Never force a child into a position where they feel they must choose sides; your child may end up resenting you.
4) Never speak poorly about the other parent's new partner. "I advise my clients to embrace the new partner. This new person is going to be spending significant time with your child and may end up your child's new caregiver," notes Mariani. Be cordial or even friendly, if possible.
5) Don't hide. Alert your children's teachers, counselors, daycare providers and coaches that your child may be experiencing a difficult time, as they may see your child more than you do in a regular week. They can keep you up-to-date on how your child is feeling. Share information if your child is especially upset or is acting out. People will work to keep your child upbeat and positive when they know he or she is troubled about a separated family.
6) Don't write scandalous or disparaging declarations about the other parent, their partner or any of their family members in your legal proceeding. The urge to write something mean is temporary, while declarations filed with the Court become public record. Guess what your child does when he or she turns 18 years old? They go straight to the courthouse to read the file.
7) Both parents should be independently responsible for their child's health, welfare, safety and happiness, so make sure you have everything they need at your house. Don't rely on the other parent to provide diapers, clothing or toys. Your child should have almost everything at both homes. Don't ever say you cannot "afford" to buy something because the other parent is not paying their support. If it's the truth, then fake it. Your child does not know nor care if these items come from thrift stores, discount stores, garage sales or are hand-me-downs. Medical devices should be readily available at both homes (i.e. nebulizers).
8) Consistency is your child's source of stability during this emotional time. Do not disrupt your child's routine by removing them from any activities that make them happy. Don't tell your child that they can't go to karate class because the other parent won't pay half the bill. If the other parent refuses to pay for an activity that is maintaining your child's well being, be creative. Don't be afraid to ask if there is a scholarship available or ask if you can volunteer or barter for the activity. During this time, your child's weekly dance class is far more important than you ever thought it would be.
9) Don't be ashamed to ask for help. You may have less income than ever before because you are paying child support or relying on the other parent's income for support, but your children's needs come first. You should not be embarrassed or too proud to request financial aid during this time. If your city or county has a food bank, utilize it for groceries. If there is a low-cost or no-cost recreation center nearby, get details. Try to keep life as normal as possible for your child, within your new means.
10) Don't give up! You are your child's role model. As hard as it may be, stay focused. Your moods affect your child's moods and behaviors. Children mimic their parents. You do not want your child to be sad, angry or resentful. If you dwell on the negative issues, then you are setting your child up for failure.
For more information about helping children cope with divorce, or for any questions regarding East Bay child support or family law services, contact the Law Office of Gina M. Mariani at (510) 629-4037, or stop by the office, located at 1325 High Street, Alameda, CA 94501, to make an appointment.
About the Law Office of Gina M. Mariani
Gina M. Mariani is an Alameda family law attorney who represents families on legal issues that include divorce, paternity, guardianship, child visitation, restraining orders, probate cases and child support in the East Bay and throughout the Bay Area. Personable and friendly, Mariani makes it her business to prioritize each family's individual needs. She personally handles cases from start to finish, never handing a case off to an associate.
The Law Office of Gina M. Mariani also provides estate planning in Alameda County and beyond, helping families plan for the future and any unforeseen circumstances. Gina M. Mariani is now offering one-hour free consultations for new clients by appointment.
# # #