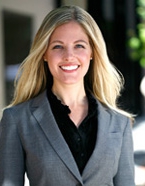 San Francisco, CA (PRWEB) June 05, 2013
Health Newton Attorney Alison K. Grcevich authored a piece reflecting on the Steve Nash child custody battle currently taking place in Los Angeles. The Los Angeles Lakers (NBA) star is hoping to be absolved of paying child support for his three children.
Nash's lawyer argued that he pays for almost all the medical expenses, child care, school and activity costs for the children, while his ex-wife, Alejandra is already pulling in a hefty income to the tune of $30,000 per month, although it comes nowhere close to her famous ex-husband's haul. In addition, Alejandra also received around $5 million in the divorce settlement. That money should not play into a support decision, seeing how that money is strictly allocated for her, while support money (alimony) is supposed to be dedicated to the children's well-being.
In addition, Alejandra is reportedly trying to move the children from Arizona to California, while Nash fights to block them.
"California is known for having higher child support orders than many other states," says Alison K. Grcevich, an attorney with Bay-area family law firm Heath Newton. "Because the cost of living in California is one of the highest in the nation, the result is higher child support orders than many other states, where living expenses are naturally lower."
To read the full article visit: http://blogs.lawyers.com/2013/05/steve-nash-ducks-child-support-payments/.
About the Company:
At Heath-Newton LLP, they specialize in family law, asset protection and estate planning services. Based in San Francisco, their boutique firm has earned a reputation for managing their clients' cases well, reaching successful resolutions, and minimizing costs and disruption to their clients' lives.
They have handled a long list of family law cases, including a broad range of issues facing new families (such as domestic partnerships, premarital agreements, adoption and more), as well as divorce mediation, asset division, child custody and child and spouse support. They also have extensive experience in estate planning, wills, probate, mediation, living wills and trusts.
Collectively, their attorneys have thousands of hours of experience, allowing them to be both efficient and effective. They are guided by a practical approach that emphasizes avoiding litigation to minimize costs and disruption; however, they can and will be fierce litigators when all other strategies have proven ineffective. For more information on their divorce lawyers, please visit their website at http://www.heathnewton.com. To discuss a situation with one of their attorneys, please call them at (415) 398-1290.