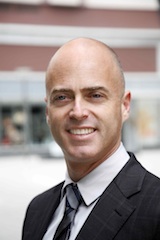 San Francisco, CA (PRWEB) June 10, 2013
Heath Newton LLP family law attorney Terrance C. Heath was a recent guest on the Wealth Psychology Show with Emily Bouchard and Dr. Jamie Trager-Muney, Ph.D. The show is aired online on the Sylvia Global Media Network every Tuesday from 8-9 a.m. and focuses on redefining wealth and maximizing money potential for women.
Heath joined the show to discuss the emotional side of domestic partnerships. Heath explained the differences between a registered domestic partnership and a marriage. He answered questions about entering into a registered domestic partnership and whether or not there will be marriage equality in California and throughout the United States. Heath's experiences as a family lawyer allowed him to give advice to family and divorce attorneys as to what advice they can possibly offer to a couple thinking of marrying or registering.
For the audience, Heath wanted to make sure they received resources that could make a difference for them and support them in taking actions with the person they love.
Heath is a graduate of UC Berkeley and Boston College Law School and established his private practice in 2002. In January 2010, he founded Heath-Newton LLP, a family-law firm located in San Francisco. He is managing partner of the six-lawyer firm. His firm is unique among law practices in that it is established on an articulated set of core values and a strong business plan.
About the Company:
At Heath-Newton LLP, they specialize in family law, asset protection and estate planning services. Based in San Francisco, their boutique firm has earned a reputation for managing their clients' cases well, reaching successful resolutions, and minimizing costs and disruption to their clients' lives.
They have handled a long list of family law cases, including a broad range of issues facing new families (such as domestic partnerships, premarital agreements, adoption and more), as well as divorce mediation, asset division, child custody and child and spouse support. They also have extensive experience in estate planning, wills, probate, mediation, living wills and trusts.
Collectively, their attorneys have thousands of hours of experience, allowing them to be both efficient and effective. They are guided by a practical approach that emphasizes avoiding litigation to minimize costs and disruption; however, they can and will be fierce litigators when all other strategies have proven ineffective. For more information on their divorce lawyers, please visit their website at http://www.heathnewton.com. To discuss a situation with one of their attorneys, please call them at (415) 398-1290.