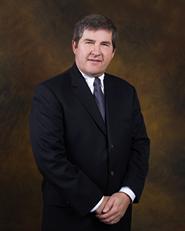 The choice depends on the individual circumstances
Vallejo, CA (PRWEB) October 06, 2011
People who do estate planning so that their family is taken care of if an unexpected death occurs, often face the question of which is the best legal step to take, a will or living trust? The Law Offices of Norbert U. Frost, the Solano County estate planning attorney announces they give advice to clients in understanding the concept of a will or living trust and navigate the process by providing experienced advice.
"The choice depends on the individual circumstances," states Norbert U. Frost. "A will leaves the property to the people and organizations the bearer has chosen, names a guardian to care for the minor children, and names an executor to make sure the terms of the will are carried out. A will can also establish trusts upon the death to care for the children or other purposes."
A will is relatively inexpensive to prepare and modify. A client can change the will or revoke it at any time while a trust is more complex and costly to prepare and modify.
"A trust can be written to permit modifications and revocation and it offers certain features not available in a will," adds Mr. Frost. "A client can specify what happens to the assets if they become disabled or are unable to manage their affairs. For families with significant assets, a trust can be drafted to take advantage of the tax laws to minimize estates taxes. If the value of the estate is higher than the estate tax threshold, the client should consider setting up a trust with provisions for those taxes."
Wills and trusts each have distinct advantages and clients must carefully choose based on their circumstances and what is right and most beneficial for themselves and their family.
The Law Offices of Norbert U. Frost is available every day for consultation at 1517 Tennessee Street, Vallejo, CA. Contact them at (415) 706-9103 or visit their website at http://www.nfrostlaw.com/ to view more information about the legal services that they offer.
About Law Offices of Norbert U. Frost
The Law Offices of Norbert U. Frost is a law firm located in Solano County. They can offer an experienced family lawyer, divorce lawyer and estate planning attorney to their clients. Together with Norbert U. Frost's experience in civil litigation, the law firm is keen on helping people settle their legal problems in a proper and dignified way.
# # #