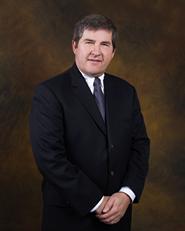 The third graders are so excited to have a dictionary of their own that they can take home and use at school
Vallejo, CA (PRWEB) December 01, 2011
As a Past President and an ongoing member of the Rotary Club of Vallejo, Norbert U. Frost helped launch the Rotary Literacy Project and spearheaded the project for many years.
For over a decade now, the club has raised thousands of dollars each year from its annual Ducky Derby. The funds collected are used to purchase a new hardbound children's dictionary for every third grade student in Vallejo. This saves each student's parent or teacher nearly $20 that it would have cost them to purchase the learning supplement on their own.
The books contain a sticker inside the front cover baring the Rotary Club logo and a place for the child to write his or her name.
Recently, the Rotary Club of Vallejo went to each public and private school in the city and delivered the complementary dictionaries and taught the students how to use their new books.
"It's a wonderful project," says Mr. Frost. "The third graders are so excited to have a dictionary of their own that they can take home and use at school. The teachers appreciate it because limited school budgets means things like dictionaries are not always available for each child. What could be more important for our children's future than literacy?"
Solano County family lawyer of The Law Offices of Norbert U. Frost, is available every day for consultation at 1517 Tennessee Street, Vallejo, CA. Contact them at (415) 706-9103 or visit their website at http://www.nfrostlaw.com/ to view more information about the legal services that they offer.
About Law Offices of Norbert U. Frost
The Law Offices of Norbert U. Frost is a law firm located in Solano County. They can offer an experienced family lawyer, divorce lawyer and estate planning attorney to their clients. Together with Norbert U. Frost's experience in civil litigation, the law firm is keen on helping people settle their legal problems in a proper and dignified way.
###