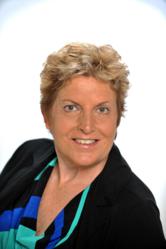 Leave your nerves behind and show to win, not unlike a trial.
Vancouver, WA (PRWEB) November 05, 2012
The US Arabian and Half Arabian National Championships were held in Tulsa Oklahoma October 19th through the 27th and a family lawyer in Vancouver Washington came out with top honors.
Sidney Splawn-Dolquist of Dolquist Law Office finished the competition as the US National Champion in the Hunter Pleasure Amateur Owner class. She rode her green, inexperienced, four-year-old purebred Arabian gelding, OFW Psy Fi during the competition.
This was not her only award throughout the competition though. The championship also named Dolquist's horse Beamer in the top ten of the Hunter Pleasure Maturity class with an impressive 40 horses featured in the class.
Dolquist did not travel to the competition by herself. Her husband Scott also competed and received an award for riding their horse named Monroe Doctrine. The horse is a five-year-old half Arabian the couple bred and raised, and the two rode into the top ten in the Amateur Owner and Maturity Hunter Pleasure classes.
Breeding, raising, and showing horses are huge parts of Dolquist's life. She and her husband have been involved in it since they were children, and she says that she and Scott actually met "on the show circuit" as teenagers.
Going into law was a natural choice for Dolquist as it runs in her family, and she says showing horses growing up helped her prepare for the pressure of the courtroom.
"It's an eight minute ride in which you try to present your horse to balanced perfection at all gaits. It requires complete focus and coordination between horse and rider. Leave your nerves behind and show to win, not unlike a trial."
About Sidney Splawn-Dolquist
Dolquist's Law Office specializes in family law topics such as divorce, child custody and spousal maintenance. Dolquist is among the best Vancouver WA family law attorneys. She also works in the juvenile court and criminal defense fields. She has been working for more than 30 years as a trial attorney and has handled hundreds of cases in multiple fields. Dolquist is also a revered volunteer in her community. She even received the Clark County Volunteer Lawyer of the Year award. Dolquist Law Office is located at 900 Washington St Suite 800, Vancouver, WA 98660.