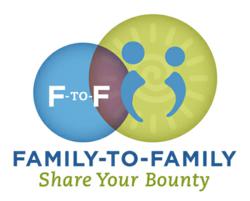 New York, NY (PRWEB) December 06, 2012
Family-to-Family's (http://www.family-to-family.org) "Empathy Campaign" is asking children to help make the holidays happen for kids affected by Hurricane Sandy by giving up one of their expected holiday gifts so that another child can receive a present.
Many families lost everything in the devastation of Hurricane Sandy just weeks ago, leaving children without their old toys and belongings, never mind holiday gifts.
To help, Family-to-Family is asking families across the nation to show their children that the greatest gift of all is being able to give to someone else and encourage giving BY kids FOR kids.
How Family-to-Family's "Empathy Campaign" works:
Step 1: Talk to kids about giving up one special gift that they asked for and were likely to get this holiday season.
Step 2: Make a targeted donation to Family-to-Family for the approximate amount that gift would have cost, and Family-to-Family will shop for and send a toy to one of their designated Hurricane Sandy locations. Or, purchase and send a gift on your own by December 18, 2012.
Link to donate and for shipping locations: http://www.family-to-family.org/emergency-needs/give-it-up-for-sandys-kids/
Step 3: Take a photo of the gift your child is giving up (from online or a catalogue) and email it to Family-To-Family, to share on their website.
Step 4: With the donated toys, Family-to-Family will host a festive party for parents affected by Hurricane Sandy to come and "shop" (no funds needed) for a holiday present for their kids. Instead of arriving from an anonymous donor, your gift enables mom and dad to be the 'giver', and experience the joy of giving.
For more information about Family-to-Family, their "Empathy Campaign", and how to get involved, visit http://www.family-to-family.org, follow Family-to-Family on Twitter at @famtofamily, or like on Facebook at https://www.facebook.com/famtofamily.
###
About Family-To-Family
Family-to-Family (F-to-F) is a tax-exempt 501(c)(3), non-profit national hunger relief organization dedicated to connecting, one-to-one, families with "more" to impoverished American families with profoundly less. The organization's programs create a bridge between communities with enough to share, and some of our country's poorest areas.