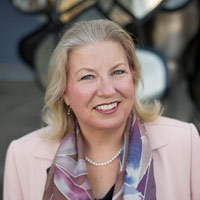 I know from personal experience that prosecutorial discretion has not been universally applied, causing many low-priority immigrants to be deported, in violation of the stated policy.
San Francisco, CA (PRWEB) December 14, 2011
Representatives Luis Gutiérrez and Jan Schakowsky of Illinois recently announced their effort to recruit immigrants who fit in categories that qualify for prosecutorial discretion under the new immigration policy established under the Obama administration. Rhoda Wilkinson Domingo, a San Francisco immigration attorney, supports their attempt to clarify the unevenly applied system. She was recently able to get a stay granted under the new policy, but notes that without an ally working tirelessly in their defense, many immigrants who should qualify for prosecutorial discretion are deported.
Under the immigration guidelines announced by the Obama administration on August 18, Immigrations and Customs Enforcement (ICE) will use prosecutorial discretion regarding which immigrants to deport, so that immigration officials can focus on threats to public safety and national security. Prosecutors can choose to de-prioritize certain qualifying individuals on a case-by-case basis, including DREAM Act students, those with strong community ties, veterans, caregivers, the seriously ill, victims of crime, or others with strong reasons to stay. The Illinois congress members are now reaching out to qualifying individuals in an attempt to navigate the new system, which critics say has not been uniformly implemented.
"I applaud Representatives Gutiérrez and Schakowsky for taking the initiative in making sure the new immigration policy is enforced. I know from personal experience that prosecutorial discretion has not been universally applied, causing many low-priority immigrants to be deported, in violation of the stated policy," says Domingo.
The policy was announced on August 18, but it was not until November that the Department of Homeland Security finally issued guidelines for prosecutorial discretion. Domingo was able to successfully argue that prosecutorial discretion should be implemented before the guidelines were issued, but she notes that had her office not worked tirelessly on the case, reaching out to many people, her clients would have been removed from the country.
The Law Office of Rhoda Wilkinson Domingo was able to get a stay for Arturo Rengifo and one of his sons, Arturo Jr., who were on the verge of being deported, while Rengifo's wife of 33 years, Emperatriz, and their other son were allowed to legally remain in the United States. As has been reported in the Contra Costa Times and other local media, the Rengifos and their two young sons fled Peru in 1993 because their lives were in danger from the Sendero Luminoso (Shining Path), a notoriously violent terrorist group that attempted to overthrow the Peruvian government in the 1980s and 1990s. Mr. Rengifo works as a janitor, and the family runs a daycare center from their home. The family applied for asylum, but Mr. Rengifo was denied because he was found to be not credible because he is on medications for PTSD and anxiety [Case Nos. 03-73254 and 04-71410]. Mrs. Rengifo had been granted a stay separately [Case No. 11-71659].
The San Francisco family immigration attorney points out that in accordance with this policy, ICE should have allowed Rengifo and his son to stay, but that ICE did not follow these guidelines without legal pressure. She notes that without legal intervention, their family would have been torn apart.
"After 33 years of marriage, the Rengifo family would have been forcibly separated, sending an elderly man and his student son, who has been in the US since he was 6, back to the country they fled in order to save their lives," said Domingo. "The situation was particularly unpalatable because deporting the men would have contradicted ICE policy.
"Under the new immigration policy, an elderly man who entered the country legally and works as a custodian should not be a priority for deportation," continues Domingo.
According to court records, temporary 30-day stays were granted to the Arturo Sr. and Arturo Jr. on the morning of August 31st, the day they were scheduled to be deported, with the help of Senator Dick Durbin (D-IL) [A29-925-434 and A29-925-433]. On September 15th, Domingo was able to secure a longer stay for the men, contingent on Mrs. Rengifo's case, which is pending at the 9th Circuit Court [Case No. 11-71659]. The older Rengifo son is a legal permanent resident, on the path to becoming a citizen.
"In the end, part of the reason I believe we were successful is because family unity is the cornerstone to immigration policy. I just could not see ICE breaking up a family. However, unless you reach the right people to stop a removal order, ICE will go ahead and deport people."
For more information about the Rengifo family's case, or for information about any of the services offered by the Law Office of Rhoda Wilkinson Domingo, call them at (415) 766-0283 or visit http://www.lawrwd.com.
About the Law Office of Rhoda Wilkinson Domingo
San Francisco immigration attorney Rhoda Wilkinson Domingo is an advocate for clients from around the world. She has 25 years of experience helping immigrants who want to become citizens with the immigrant visa and family visa process. She also guides non-immigrants who want to work in this country through the process of obtaining a working visa, H1-B, E-1, E-2 or L-1 vis a and several other types of visas. Her firm also helps employers navigate the difficult procedures of Labor Certification with the Department of Labor and the United States Bureau of Citizenship and Immigration Services or DHS.
###