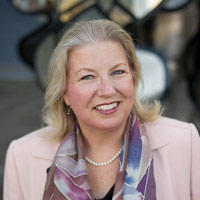 This change in immigration rules will end the heartache that has been faced by many families that tried to obtain legal status for all members
San Francisco, CA (PRWEB) January 17, 2012
The Obama administration recently announced a planned rule change that will end a much-criticized deportation policy that has separated illegal immigrants from their family members who have legal status. Rhoda Wilkinson Domingo, a San Francisco immigration attorney, says this corrects a cruel policy, finally enabling families to stay together as they seek legal residency for loved ones who entered illegally.
"This change in immigration rules will end the heartache that has been faced by many families that tried to obtain legal status for all members," says Domingo. "Kudos to the Obama administration for ending this senseless policy."
Under current immigration law, illegal immigrants who have legal family members and want to obtain a green card must apply from their home country. But illegal immigrants are banned from returning to the United States for at least 3 years—sometimes as many as 10—causing families to be torn apart. Waivers are available in instances where deportation would cause "extreme hardship," but have to be applied for from the individual's home country, take months to process, and are often not granted.
"I have represented many clients who are facing the very real possibility of being separated from their families for years—or forever. The current policy has caused many families to undergo incredible suffering," Domingo states.
But United States Citizen and Immigration Services recently proposed a new immigration rule that will streamline the process, giving qualifying individuals a signed waiver before they return to their country of origin, and reducing the wait time to a few weeks.
When faced with the choice between being forced to remain away from their families for years or continue to live in the United States without legal status, many have chosen not to seek legal residency. This choice puts a strain on families; the lack of legal status limits job opportunities, and the threat of deportation is always looming.
"The new rule makes obtaining legal residency a more viable option. Many families will benefit from the change," says the San Francisco family immigration attorney.
For more information the proposed rule change to immigration policy, or for information about any of the services offered by the Law Office of Rhoda Wilkinson Domingo, call (415) 766-0283 or visit http://www.lawrwd.com.
About the Law Office of Rhoda Wilkinson Domingo
San Francisco immigration attorney Rhoda Wilkinson Domingo is an advocate for clients from around the world. She has 25 years of experience helping immigrants who want to become citizens with the immigrant visa and family visa process. She also guides non-immigrants who want to work in this country through the process of obtaining a working visa, H1-B, E-1, E-2 or L-1 visa and several other types of visas. Her firm also helps employers navigate the difficult procedures of Labor Certification with the Department of Labor and the United States Bureau of Citizenship and Immigration Services or DHS.
###