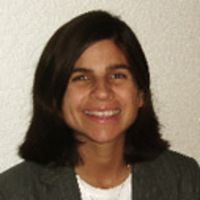 I am pleased to welcome Camille to our organization
Denver, CO (PRWEB) June 13, 2008
The Harris Law Firm, Colorado's Family Law Team, has announced that attorney Camille Mulholland has joined the firm.
"I am pleased to welcome Camille to our organization," said firm founder Richard Harris. "She is a very skilled attorney and her wealth of knowledge and experience in litigation will be an incredible asset to our team and to our clients."
Camille Mulholland graduated in the top ten percent of her class at University of Denver College of Law and received the honor of being in the Order of St. Ives for academic achievement. Her family law experience in California, Montana and Colorado especially equip her to deal with complex domestic litigation.
About The Harris Law Firm
Established in 1993, The Harris Law Firm is one of Denver's largest family law firms, employing a team of 14 skilled attorneys. In 2008, for the third consecutive year, firm founder Richard A. Harris was named a Colorado Super Lawyer of the Year. Super Lawyers are considered leading attorneys in the area of law in which they practice, and are selected via a survey of the state's top lawyers by Law & Politics Magazine.
In addition to Colorado child custody and divorce and support issues in, The Harris Law Firm also handles issues regarding mediation, marital agreements, and issues regarding maintenance, paternity, grandparents' rights, and step-parent adoptions.
For more information on The Harris Law Firm, including articles written by our Colorado family law attorneys, please visit our Web site: harrisfamilylaw.com.
###