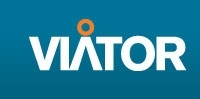 San Francisco, CA (PRWEB) August 6, 2009
Viator.com the leading resource for researching and booking more than 5,500 trip activities and experiences in 75 countries at the best prices, is continuing its summer series, Viva La Viator, aimed at inspiring every traveler to explore as they never have before in any destination they choose. This week the team at Viator has selected a theme rather than a destination to highlight - Family Friendly Experiences. Viator features a "Family Friendly" category of tours and activities in top cities so families can easily find and book the best things to do in the destination they are visiting. Following is just a sampling of the great things families can experiences around the world with Viator.
VIVA LA FAMILY
Pirates, Pizza and Potter, oh My - Sure to please kids and parents alike, the St. Martin Pirates Day Cruise from Phillipsburg in St Maarten (St Martin) is a Caribbean adventure aboard a tall ship with billowing square sails and tales of pirates past. The ship anchors for swimming, snorkeling and walking the plank! On board the Amsterdam Canals Pizza Cruise families enjoy the twilight-lit gabled houses along the canal while enjoying six varieties of pizza with dessert of Ben and Jerry's ice cream. And for those with a penchant for the Potter, the Private Tour: Harry Potter Black Taxi Tour of London takes travelers on a journey following in the footsteps of Harry Potter and his pals through London including platform 9 and 3/4 at King's Cross Station and the all-new Leaky Cauldron.
Learn Something New - There are a selection of Viator experiences that get travelers to roll up their sleeves and learn something new. The Kennedy Space Center in Orlando puts travelers (ages 16 and up) at the controls of the Space Shuttle during the ATX - Astronaut Training Experience. The space tutorial includes an orientation and mission briefing by a member of the US astronaut corps and a team-oriented Space Shuttle "mission" (simulation). Roman Gladiator School: Learn How to Become a Gladiator teaches budding gladiators (from age six and up) the basics of hand-to-hand combat and the secrets of Imperial Rome's gladiator games. Lessons are organized and led by members of the Historic Group of Rome who specialize in the re-enactment of Roman life and gladiatorial combat. Choose from one of Viator's many dolphin adventures and become a Dolphin Trainer for a Day in Cabo San Lucas and help train a family of Pacific Bottlenose dolphins both in the pool and from poolside (kids must be 12 years and older). The Dublin Traditional Irish House Party including Dinner and Show, suitable for all ages, is the perfect introduction to life in Dublin. After a traditional Irish dinner, party-goers have the opportunity to take a twirl on the dance floor to learn some traditional Irish dances and singing lessons in the local language - Gaelic.
Duck Tours - See the city with a twist. Travelers hop aboard authentic, renovated World War II amphibious landing vehicles for a land and water tour that will thrill and excite travelers of all ages. Many cities offer this "off-the-beaten-path" tour that features two different views of the most popular landmarks each destination has to offer. Expert commentary from the tours' 'con-duck-tor' features historic highlights, architectural nuances and an insider's view. Favorite Viator cities to explore 'a la duck' include Baltimore, Boston, Branson (MO), London, Miami, New York, Philadelphia, Rotorua (New Zealand), St. Thomas, and Washington D.C.
Segway Tours - Even if returning to a familiar destination, gliding along on a Segway Human Transporter puts a slightly different spin on a city's sights and sounds. While the two-to-three hour Segway tours get travelers up close and personal to their surroundings just as a walking or bicycle tour does, travelers save energy as the Segway does all of the heavy lifting. All riders should have the ability to make motions like climbing and descending stairs without assistance and certain weight restrictions apply that will make this activity best for families with teenagers (typically 100 pound minimum to ride safely). Cities that Viator recommends gliding through include Baltimore, Budapest, Chicago, Florence, Milan, Madrid, Paris, Philadelphia, Prague, Rome, San Francisco and Washington, D.C.
The Key to the City - From Barcelona to Boston, Seattle to Sydney, Sightseeing City Passes help travelers, particularly families, maximize time and budget by providing access to many of the most popular attractions with a single card, priced for better value than paying individual admission fees, and often with discounted prices for children. The vast selection of City Passes throughout the U.S., Europe and Australia include tours, museums, major landmarks, theme parks, zoos, performances, and many special offers and discounts at local restaurants and shops.
Theme Parks - And of course, Viator has a selection of single and multi-day passes at all Florida Theme Parks, Southern California Theme Parks and Australian Theme Parks sure to complete every family's vacation adventure.
TRAVELER OF THE WEEK
As part of the Viva La Viator summer series a "Traveler of the Week" will be chosen from among Viator customers who have submitted traveler reviews and photos representing each destination or theme. Visit the Viator Travel Blog (travelblog.viator.com) for more information. For details on these Parisian experiences or any of Viator's more than 5,500 tours and activities around the world including special summertime deals and discounts, visit Viator.com.
About Viator
Viator is the world's leading online resource for travel experiences, providing access to more than 5,500 tours, attractions and activities in 450-plus destinations in 75 countries. Viator - the Latin word for traveler - offers travelers a one-stop shop to plan, research and book trip activities with helpful resources like nearly 100,000 traveler reviews and photos, star ratings, suggested itineraries and the Viator Travel Blog. Viator's in-house travel experts have picked respected and trusted local operators to ensure a quality experience, value and service, all backed by Viator's low-price guarantee. Founded in 1995, Viator sells its products directly to consumers at http://www.viator.com and through its global network of more than 1,000 affiliates that include major hotel and airline companies, online travel agencies, city-specific sites and more. Through its collection of company operated and affiliated sites, Viator welcomes more than 2.5 million visitors per month. Viator is headquartered in San Francisco with regional offices in Sydney, London and Las Vegas.
# # #