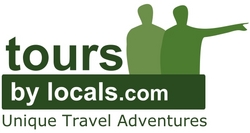 Having your own guide gives you the flexibility, spontaneity and responsiveness that a diverse family group often needs but won't find on a more generic, large tour.
Vancouver, Canada (Vocus) May 19, 2010
We've all seen it happen – maybe it's happened to us. That audacious spark that characterized our travel adventures as 20-somethings is suddenly snuffed out by the arrival of our darling, burdensome children. All of a sudden we're taking "family vacations" instead of backpacking through Thailand, reading Frommer's instead of the Lonely Planet, researching – gasp – organized tours?
More than ever, young families are traveling with children in tow. They're the first to admit that the adventure quotient has been dialled down a few notches, but that doesn't mean they've accepted nothing but Disneyland and roadside water-parks until the kids leave home. Europe, South America and Asia still beckon – and many families are finding that trips to these places are made easier and more enjoyable by hiring a private guide to help them explore the region safely and enjoyably.
Companies like Vancouver-based ToursByLocals are big proponents of matching private guides to a small group's needs. Paul Melhus, company president explains: "Having your own guide gives you the flexibility, spontaneity and responsiveness that a diverse family group often needs but won't find on a more generic, large tour." True that. Children aren't going to sit still for a 20 minute lecture on the history of the Coliseum in Rome, but hire your own guide and they'll walk alongside you as you chase your children up and down the stadium stairs, while explaining the finer points of a gladiator fight.
People often assume a private tour is out of their budget. But in reality it is often cheaper to hire a private guide when your family group reaches a certain size. All of the private guides on the ToursByLocals site offer a flat rate for their guiding services, whether the tour is for one person, four people, or eight. A simple crunch of the numbers and a family of four soon sees it's actually cheaper to pay for their own, customized tour rather than purchase four spots on a coach tour with 40 other participants.
Whether it's accommodating elderly grandparents or energetic children, a private guide will take the time required to make sure families traveling together get the most out of their travel experience.
Some of the more unique private tours offered by guides on the ToursByLocals site include an afternoon sailing adventure in an Egyptian felucca or – as the Thaker family, traveling from the UK with their two daughters (4 and 6) discovered first hand – visiting remote regions of Yunnan, China. Says Natasha Thaker, "Our guide, Stone Lee, was great with our two girls, and gave us a fantastic day exploring Shangri-la: tea and cheese in a farmers hut; miles of sun sparkling snow mountains at 4500m, and a stunning monastery."
Experiencing timeless Chinese culture with a local guide? Suddenly the "family vacation" sounds a lot more exciting.
About ToursByLocals
Launched in November 2008, Vancouver-based ToursByLocals connects travelers with local guides. Using internet technology, the company help travelers make a secure connection and transaction with knowledgeable local guides in any part of the world.
ToursByLocals is committed to promoting ethical tourism. By growing a global network of independent tour guides, ToursByLocals empowers these individuals to be in business for themselves, while giving travelers a more authentic experience of local culture.
Travelers who want to travel in a socially responsible way now have the option of hiring one of 550 independent local guides in over 60 countries (and growing) through http://www.toursbylocals.com.
# # #