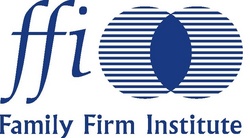 Internal competition is especially challenging when it comes to time and resource allocation. How to attract the appropriate employees, control costs, and stay current are all major challenges to office operations.
BOSTON (PRWEB) December 1, 2008
Philip Marcovici, chair of the steering committee, Baker & McKenzie Global Private Banking Group - and leader of LawInContext Pte. Ltd., Baker & McKenzie's international knowledge venture:
"Wealth, regardless of size, too often destroys families and relationships - creating deep unhappiness. Appropriate succession planning undertaken by the older generation, combined with open communication within families, can go a long way towards maintaining harmony and preventing lawyers from becoming the biggest beneficiaries of a family's wealth."
"Too often, the younger generation fight about family assets after the death of their parents on what their parents wanted or meant; it is best to discuss such matters openly while the parents are alive so that they may communicate their intentions."
Yuelin Yang, Managing Director, Strategic Projects and General Counsel, IMC Corp. Limited:
"A tidal wave of Asian family businesses founded after World War II are in the midst of a generational transition. To paddle through these waves, Asian family businesses need to do the 4P's: Professionalize, partition, preach and partner."
"Specifically, professionalize as they transition from owner manager to responsible owner; partition the family from the business through a family office; preach the family's values to institutionalize them into corporate values; and partner with corporate, private equity, and other family businesses to access capital, expertise, and new markets."
Margaret Heffernan, entrepreneur, chief executive, author of How She Does It: How Female Entrepreneurs are Changing the Rules for Business Success and The Naked Truth: A Working Woman's Manifesto about Business and What Really Matters
"One of the most striking trends in family-owned businesses is the emergence of women as company leaders. It's rare nowadays for families to believe that only sons can inherit the family business, and as more women pursue business careers, they are bringing unique experience and knowhow to the table."
"When women take over, it is quite striking that family firms tend to increase productivity and become more expansionist. What is perhaps less surprising is that they also, at that point, tend to become more diverse in their management and boards. And in many cases, they experience exponential growth."
Yves Doz, Timken Chair/Professor of Global Technology and Innovation, INSEAD:
"Companies become victims of their own success as they mature, the very same qualities of their management process that made their success turn into sources of strategic rigidity. Companies die not because they do the wrong things, but because they keep doing the right thing for too long."
"A more open strategy process is absolutely critical to strategic agility to leave room for serendipity and creative encounters, to widen networks. A lot of good strategies emerge from social encounters."
"Three dimensions - strategic sensitivity, leadership unity and resource fluidity - are key to success. You cannot do without one. Just imagine increasing resource fluidity, for instance, in the absence of the leadership component, and you will get more infighting over resource allocation!"
"Family enterprise may enjoy two advantages, at least over companies with widely dispersed ownership: They can more naturally take a long-term view, and should (hopefully) find it easier to achieve leadership unity. On the other hand, they may remain hostage to the founders' vision and values, even when cycles and market realities have changed."
Kathryn McCarthy, Director, Rockefeller Trust Company; former President, Sulzberger Family Office/Manager, Sulzberger Foundation:
"Family offices are not immune to competitive influences. In fact, most single family offices face a complex array of challenges and opportunities."
"By its nature, the family office serves both the family as family and as wealth holder. It must compete in the world of wealth management to be effective in its external role, and compete in the more subtle internal world of the family itself."
"Internal competition is especially challenging when it comes to time and resource allocation. How to attract the appropriate employees, control costs, and stay current are all major challenges to office operations."
"For the families themselves, the challenge is how to attract and hold their attention so that they devote time to the human capital development, especially in the areas of education and leadership."
"Developing human capital takes time and patience which competes with the fast pace life of wealth holders. Competition for time and family focus itself can be the significant internal challenge in the family office."
The Family Firm Institute, an international professional membership organization of over 1500 individuals and organizations across 50 countries, is dedicated to providing interdisciplinary education and networking opportunities for family business and family wealth advisors, consultants, educators and researchers. It works to increase public awareness and broaden the understanding of trends and developments in the family business and family wealth fields.
FFI publishes an international quarterly journal, Family Business Review (FBR) in partnership with SAGE. FBR is dedicated to the examination and analysis of an array of critical issues for the successful family owned enterprise - whether it is a large multi-national, medium-sized, or smaller enterprise. The journal addresses the concerns and perspective of the entrepreneurial founding generation as well as the 2nd and 3rd generation of owners and beyond.