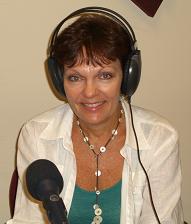 Atlanta, GA (PRWEB) October 03, 2011
Stacey Anderson, who owns Queen of Hearts Antiques and Interiors with her husband, Jim, visited the Family Business Radio Studios on Thursday, September 8, 2011 to talk with hosts Meredith Moore and Dwayne Samples. She revealed that her family business works best when the staff is treated like family, the dealers are not necessarily treated like family, and she and her husband refrain from working side-by-side on a daily basis. The formula must work. Her business was recently named among the 2011 Bulldog 100, a list of the fastest growing businesses owned and operated by UGA alumni.
But Anderson is not new to successful businesses. A native of Atlanta, Stacey graduated from the University of Georgia with a degree in journalism and marketing. After working for major marketing firms, she founded print broker company Anderson Productions in 1988, a business that is still operating today. Queen of Hearts benefits from Stacey's marketing and creative talents as well as Jim's experience in business and retail management.
"During the interview, Stacey & Jim Anderson gave us a "take" on how one family-owned business is, in some ways, in the business of helping other families go into business for themselves", says Moore. In fact, Stacey says, "[potential antiques dealers] with the most experience do not always fare the best". She points to former stay-at-home moms with grown children as some of the most creative and successful.
To learn more about the Andersons, tune into the interview online at the Family Business Radio page for Atlanta Business RadioX.
About Meredith C. Moore, LUTCF, CLTC, Owner, Moore Wealth Management:
One of Atlanta's Up and Comers, and among the city's Top 40 Under 40 according to the Atlanta Business Chronicle, Meredith Moore built a successful practice, Moore Wealth Management, which coordinates the financial affairs for a select group of families and family-owned businesses in the Greater Atlanta area. Since 1999, Meredith and her company have made a positive, long-term difference for hundreds of clients by providing estate planning, business succession planning, asset management and risk management.
About Dwayne Samples, President, Amplify Financial Advisors, LLC:
As President of Amplify Financial Advisors, LLC, Dwayne Samples utilizes experience as a Certified Financial Counselor, training as a Certified Public Accountant (CPA), real world experience operating a successful organization, and personal coaching and counseling skills to help people develop the habits necessary to begin a journey toward financial peace.
About FAMILY BUSINESS RADIO:
The mission of Family Business Radio is to create a radio and online community focused entirely on family-owned businesses. Our guests include family-business owners who give first-hand insight and share their stories of how they overcame obstacles, maintained strong-family bonds and built their business and their legacy. Family Business Radio shows also include interviews with expert advisors and key non-family executives who have filled vital roles and contributed to the overall success of family businesses.
About Atlanta Business RadioX:
Atlanta Business RadioX provides a turnkey solution for business owners who want to leverage the power of internet radio to meet their best prospects, establish credibility for their organization and heighten the placement of their brand in search engines rankings. With a professional venue and a proven formula, Atlanta Business RadioX helps hosts podcast their shows and create a regular stream of dynamic content to share with their prospects and feed the search engines every week. Programs are recorded and streamed live to the internet from our corporate offices in suburban Atlanta. For more information or to see a live show, visit: http://www.BusinessRadioX.com.
###