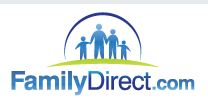 We expect to see continued growth as more and more consumers discover the ease and convenience of shopping for life insurance using Oncor's FamilyDirect.com Life Insurance Portal.
Folsom, Calif. (PRWEB) December 19, 2012
Oncor Insurance Services, LLC is proud to announce the launch of FamilyDirect.com. Designed to make permanent and term life insurance available to a wider audience, FamilyDirect.com offers the convenience of an online life insurance portal coupled with the customer support, life insurance expertise and proven business track record of Oncor.
With its roots going back more than 25 years, Oncor Insurance Services, LLC is an established life insurance agency specializing in selling quality life insurance products to consumers looking for life insurance online. Backed by the cutting edge capabilities of the Oncor multi-carrier search engine, FamilyDirect.com offers access to some of the most competitive life insurance products on the market.
Officially launched on November 1, 2012, the FamilyDirect portal has already amassed over 1,000 fans on Facebook and 1,000 followers on Twitter. Designed to provide a simple user friendly experience, FamilyDirect.com leverages Oncor's multi-carrier, consultative sales process. Through a risk-based, multi-carrier product search, Oncor's Life Insurance Representatives compare life insurance policies from some of the industry's top providers. A licensed Oncor life insurance agent will reach out via phone to the consumer once a quote request is received to review and discuss life insurance policies available to meet their individual needs. This innovative approach, which couples Oncor technology and the individualized attention of experienced life insurance agents from one of the nation's leading life insurance agencies, is proving to be a great success.
With no obligation to buy, more and more consumers are requesting life insurance quotes through the new FamilyDirect Life Insurance Portal. Those who choose to complete the application process can do so with a dedicated agent over the phone. For policies that require a medical exam, Oncor agents can schedule physical exams that fit into the applicant's schedule. In addition, Oncor agents walk each consumer through the application process by answering questions and providing clarification when needed. FamilyDirect.com customers enjoy unrivaled customer support without having to leave the comfort of their home or office.
"We are already encouraged by the positive response we have received since the launch of the FamilyDirect.com portal," said John Immordino, President of Oncor Insurance Services, LLC. "We expect to see continued growth as more and more consumers discover the ease and convenience of shopping for life insurance using Oncor's FamilyDirect.com Life Insurance Portal."
The new FamilyDirect.com portal includes a simple quote request form, a Life Insurance for Families Blog, a list of some of the life insurance companies Oncor Insurance Services, LLC represents and more. In addition, the site offers a library of articles addressing a wide variety of topics including: universal life, insurance riders, accidental death insurance, no medical exam coverage, permanent life insurance, and term life insurance.
FamilyDirect.com is just getting started with plans for further site development, a social media initiative, and more. Stay tuned for more exciting developments from the FamilyDirect.com team as they continue to establish a reputation as an industry leader and a favored agency among consumers.
ABOUT FAMILYDIRECT.com
An online property of Oncor Insurance Services, LCC, FamilyDirect.com is a respected source for life insurance online. Offering life insurance quotes from highly rated life insurance companies, FamilyDirect.com simplifies the process of shopping, comparing and buying life insurance coverage. To learn more about FamilyDirect.com, visit http://www.FamilyDirect.com or call 1-855-808-1038.
FD_PR1