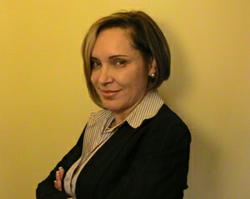 Los Angeles, CA (Vocus/PRWEB) March 28, 2011
Los Angeles family law attorney, Anne Dowden Saxton, is making it easy for area residents to learn what to do when faced with family law issues like divorce, custody, and child support. This experienced attorney at law has launched a new and informative website with information related to family issues that residents can use to become informed about their legal right in the cases.
Issues like divorce and legal separation are stressful. Many people do not understand the process of divorce or the secondary elements that can be involved. It is never easy to discuss divisions of property and assets that have been purchased and used together during a marriage. Arguments between spouses bring further complications into an already stressful time. Experienced Los Angeles divorce lawyer, Anne Dowden Saxton, knows divorce laws and how to make successful resolutions.
Selecting the right legal representation during a family law issue is important. Choosing an inexperienced attorney or law firm can be costly to both spouses. A divorce or separation is more than filing legal documents in a court of law. Proper planning of finances, child custody, spousal support, and asset division are important and should be completed accurately. Anne Dowden Saxton, divorce attorney in Los Angeles, provides education about laws and legal rights and helps to create a peaceful division of a marriage.
Residents that are confused about a divorce or separation, child custody arrangements, or prenuptial or post-nuptial agreements can research the website of Anne Dowden Saxton, family law lawyer in Los Angeles.
About Anne Dowden Saxton
Anne Dowden Saxton has actively assisted area residents with family law issues for the last 23 years. As an experienced attorney that produces results for clients, Anne Dowden Saxton knows the laws and how to protect individuals and families during legal disputes and challenges. Anne Dowden Saxton is a member of the Los Angeles County Bar Association, graduate of the University of Southern California, and Whittier College School of Law.
To learn more information about the services provided, visit http://www.saxtonfamilylawattorney.com. You may also call (323) 937 3600 to make an appointment at their office located at 145 S. Fairfax Ave, Suite 304 in Los Angeles, CA 90036.
PR by http://www.seocompanyca.com.
# # #