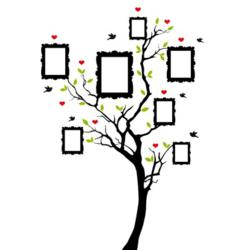 People want to know if there are any secrets or scandals in their family history.
Detroit, MI (PRWEB) February 28, 2013
FamilyTree.us.org has expanded their public records packet to include arrest reports and other criminal records in their family history background searches, company officials said.
"We want to give people as much information as possible when they are building their family trees," a company representative said. "We don't want to just give them marriage and birth records. We want them to be able to really understand their family history. This will help with that."
The package will now include arrest records, conviction records, jail records, and similar criminal courthouse records.
"People want to know if there are any secrets or scandals in their family history," the company official said. "These things aren't talked about among family members, but people have a natural curiosity about where they came from."
The records are public information so there are no legal challenges to disclosing them, the company said.
"People have the right to know if their uncle was a bank robber," the representative said. "It would be hard for them to find that out on their own. But our database can pop out the information in a matter of seconds."
The company said they had to add an extra server to import the new data, but won't be passing that expense onto their customers.
"Our prices are going to remain the same even though we're offering additional information," the official said.
About FamilyTree.us.org:
A family tree can help any number of relatives put together their past history. At FamilyTree.us.org this database helps people organize their relations and begin the building process from root to leaf with one simple name and location search.