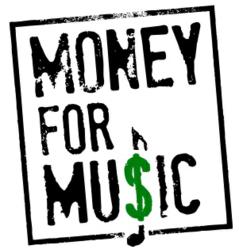 Says FanAxcess CEO, Joan Martin, "Get artists paid for doing what they already do - creating awesome music and playing to their fans!"
Oakland, CA (PRWEB) August 15, 2012
Three months after launching FanAxcess.com, a site where brands meet fans of musicians and bands, co-founder Suzanne Koga announces the site's power to reach 100 Million social media fans. Says Koga, "As profiles are created, artists are bringing to this searchable database, the power and reach of their social media fan bases. Ad agencies are thrilled to have such a tool."
Relapse Records put key artists into FanAxcess, including famed Red Fang, to tap into the opportunities that brands can provide musicians – sponsorship, endorsements and music licensing deals. Says Bob Lugowe, Director of Promotions/Publicity/New Media at Relapse, " We're on board to give this a shot!" And why not? It's free for artists and currently there is no other platform that provides this no-cost, direct revenue stream to artists.
FanAxcess CEO Joan Martin says, "We're thrilled to tap into the power of social media's reach for the advertising industry and get artists paid for doing what they already do—creating awesome music and playing to their fans! Relapse Records is the latest label to sign up artists that they think would benefit from our music sponsorship platform."
Contact:
Suzanne Koga
Suzanne(at)FanAxcess(dot)com
415-686-FANS (3267)