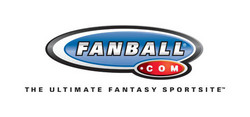 this is as close to perfection as it gets.
Minneapolis, MN (PRWEB) August 2, 2007
Fanball.com, a subsidiary of FUN Technologies Inc. (TSX:FUN) (AIM:FUN), and the premier provider of online fantasy sports contests, advice, strategy and insight, is pleased to announce that its Fantasy Football Weekly 2007 Annual Guide magazine has been rated the best fantasy football magazine for the second consecutive year by the Detroit Free Press.
Free Press fantasy guru George Sipple compiled the list which appeared in the Sunday, July 15th edition of the paper. The 2007 Annual Guide was the only magazine to receive a four-star rating for the second consecutive year, and earn acclaim including, "this is as close to perfection as it gets."
The 2007 Annual Guide features more than 215 fantasy football player profiles, 32 NFL team profiles, nine fantasy football cheat sheets, two fantasy football mock drafts, two mock auctions and several strategy articles -- all put together by Fanball's staff comprised of some of the industry's most knowledgeable fantasy sports writers.
Of the accolade, Fantasy Football Weekly's Publisher, Bo Mitchell, said, "Being recognized as the top fantasy football magazine for the second year in a row speaks volumes for how hard our writers work to get fantasy footballers the insight they need to win their fantasy football league. With big-brand competitors out there such as ESPN, CBS Sportsline and The Sporting News, we're very pleased to see that the experts agree our fantasy football magazine is the best in the industry."
Fanball.com's second magazine of the summer, Fantasy Football Weekly Just Cheat Sheets, is on newsstands now and includes customized fantasy football cheat sheets for every type of fantasy football league. The magazine also features mock drafts, mock auctions, and auction values for individual players. In mid-August, Fanball will also publish the Fantasy Football Weekly 2007 Draft Guide, its third and final magazine of the year. Fanball also offers Owner's Edge online, which offers instant access to the same great fantasy football advice and analysis available in its magazine.
About FUN Technologies:
FUN Technologies Inc. is one of the world's leading providers of online and interactive casual and fantasy sports games and sports information. FUN is 53% owned by Liberty Media Corporation (NASDAQ:LINTA, LCAPA), and FUN's common shares are listed on both the Toronto Stock Exchange and the Alternative Investment Market (AIM) of the London Stock Exchange under the symbol "FUN". For more information on FUN Technologies' offerings, visit FUN Technologies.
About Fanball:
Fanball.com is The Ultimate Fantasy Sportsite™. Ranked the number one pure play fantasy sports site by Alexa.com and ranking consistently among the nation's most-visited sports sites, Fanball.com is the one-stop shop for everything fantasy players need: games, league management tools, live stats, and comprehensive fantasy sports content provided by Fanball.com's own team of expert fantasy sports beat writers.
###