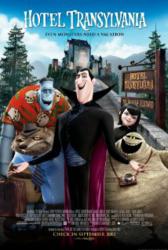 When children see a film like Hotel Transylvania they want to dress up as the characters as much as possible.
Leicester (PRWEB UK) 1 October 2012
Fancy Dress Outfitters, online retailers of fancy dress costumes, promotes the release of the new Halloween themed animated adventure soon to be released in cinemas, Hotel Transylvania, and how it will effect what people wear this Halloween.
Hotel Transylvania is a new animated film that will be released on the 12th of October. The plot of the movie revolves around Dracula (Adam Sandler) who operates a high quality resort for monsters. This year all the most famous monsters are visiting Dracula's hotel, including The Mummy (David Spade) and Frankenstein (Kevin James).
This is nothing that Dracula can't handle, however when a young human boy named Jonathon (Andy Samberg) stumbles upon the resort Dracula must strive to keep up the façade of a Halloween themed weekend. As the movie progresses Jonathon falls deeply in love with Dracula's daughter Mavis (Selena Gomez) who is 118 years old, and must find a way to cope with this.
The film appeals to fans both young and old, and explores the lighter side of Halloween. As a Halloween themed comedy being released so close to the holiday the film is expected to do very well in the UK, having set a new box office record in Canada and the US with $43 million of ticket sales.
Fancy Dress Outfitters predicts this film will have a visible impact on what costumes people wear this Halloween. Fancy Dress Outfitters Customer Service Manager commented, "When children see a film like Hotel Transylvania they want to dress up as the characters as much as possible. The film has a huge range of classic movie monsters that many people have grown up with, but they've been reimagined for a younger audience to be more fun loving. As a result of this I think that everyone from children to students and even young adults will be wearing one of the monsters from this film, like a vampire costume as Dracula, or probably one of our skeleton costumes."
Many classic Halloween or monster movies have a high rating, making them inaccessible to younger audiences. Through Hotel Transylvania many young people will be more able to appreciate the originality of classic movie monsters. This will have an impact on the range of costumes that are seen this Halloween as trick or treaters convoy from house to house.
Fancy Dress Outfitters is an online retailer of fancy dress costumes and accessories. They have a wide range of outfits for customers to purchase and also provide a number of useful items such as fake blood for helping people to make their own cheap Halloween costumes.