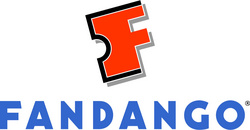 During this holiday season, consumers are looking to the movies for an escape
Los Angeles (PRWEB) December 15, 2008
Fandango is offering the chance for "Bedtime Stories" fans to win a family vacation for four, lasting four days and three nights, to anywhere in the continental United States, as part of its Walt Disney Pictures' "Bedtime Stories" sweepstakes. Sweepstakes began December 5, 2008 and ends January 4, 2009. Details are available at http://holiday.fandango.com/sweepstakes/index.php. Void where prohibited. No purchase necessary.
Courtesy of NWA WorldVacations and Walt Disney Pictures' "Bedtime Stories" (starring Adam Sandler), the national sweepstakes is part of the Fandango Holiday Movie Guide. The guide also offers a full movie calendar of the season's hottest flicks, premiere photos and entertaining lists of the season's favorite characters and films.
"During this holiday season, consumers are looking to the movies for an escape," says Ted Hong, VP Marketing for Fandango. "It's the perfect time of the year to reward four lucky moviegoers with this dream vacation."
About "Bedtime Stories"
"Bedtime Stories" is an adventure comedy starring ADAM SANDLER as Skeeter Bronson, a hotel handyman whose life is changed forever when the bedtime stories he tells his niece and nephew start to mysteriously come true. When he tries to help his family by telling one outlandish tale after another, it's the kids' unexpected contributions that turn all of their lives upside down.
From director Adam Shankman ("The Pacifier," "Hairspray," "The Wedding Planner"), "BEDTIME STORIES" features an all-star cast, including ADAM SANDLER, KERI RUSSELL, GUY PEARCE, RUSSELL BRAND, RICHARD GRIFFITHS, JONATHAN PRYCE and COURTENEY COX. The film is produced by Andrew Gunn, Adam Sandler and Jack Giarraputo from a story by Matt Lopez and screenplay by Matt Lopez and Tim Herlihy.
About Fandango
One of the Web's top movie and entertainment destinations, Fandango sells tickets to more than 16,000 screens. Fandango entertains and informs consumers with reviews, commentary and trailers, and offers the ability to quickly select a film, plan where and when to see it, and conveniently buy tickets in advance. Fandango is available at http://www.fandango.com, 1-800-FANDANGO and via your wireless mobile device at mobile.fandango.com. Fandango is a unit of Comcast Interactive Media.
CONTACT:
Harry Medved
Fandango, Inc.
(310) 954-0461
harry dot medved at fandango dot com
# # #