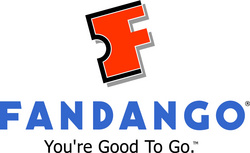 For instance, Pretty Woman, A Walk to Remember, Dirty Dancing and even the current hit Juno - all films with female protagonists - made the women's list, but the men went for movies with arguably more masculine role models like Casablanca and An Officer and a Gentleman or with a comedic bent like 50 First Dates and The Princess Bride.
Los Angeles, CA (PRWEB) February 11, 2008
Fandango, http://www.fandango.com, the nation's leading moviegoer destination, announced the results of an online nationwide survey asking men and women to name their favorite romantic movies and romantic lines of dialogue. Several thousand moviegoers responded during the week leading up to Valentine's Day, and the differences between the choices of men and women are notable.
"The Fandango survey reflects the different tastes between male and female moviegoers around the country," says Ted Hong, vice president of marketing for Fandango. "For instance, Pretty Woman, A Walk to Remember, Dirty Dancing and even the current hit Juno - all films with female protagonists - made the women's list, but the men went for movies with arguably more masculine role models like Casablanca and An Officer and a Gentleman or with a comedic bent like 50 First Dates and The Princess Bride."
The following are the results of the Fandango romance survey:
TOP ROMANCES - WOMEN:
1. The Notebook (2004)
2. Titanic (1997)
3. Pretty Woman (1990)
4. Sleepless in Seattle (1993)
5. A Walk to Remember (2002)
6. Ghost (1990)
7. Dirty Dancing (1987)
8. Gone With the Wind (1939)
9. William Shakespeare's Romeo +Juliet (1996)
10. Juno (2007)
TOP ROMANCES – MEN:
1. Titanic (1997)
2. Casablanca (1942)
3. Sleepless in Seattle (1993)
4. Ghost (1990)
5. The Notebook (2004)
6. Gone With the Wind (1939)
7. When Harry Met Sally (1989)
8. 50 First Dates (2004)
9. An Officer and a Gentleman (1982)
10. The Princess Bride (1987)
TOP ROMANTIC LINES – WOMEN:
1. "I'm scared of walking out of this room and never feeling the rest of my whole life the way I feel with you." (Jennifer Grey to Patrick Swayze in Dirty Dancing)
2. "So it's not gonna be easy...we're gonna have to work at this every day, but I want to do that because I want you. I want you, forever, and every day." (Ryan Gosling to Rachel McAdams in The Notebook)
3. "I came here tonight because when you realize you wanna spend the rest of your life with somebody, you want the rest of your life to start as soon as possible." (Billy Crystal to Meg Ryan in When Harry Met Sally)
4. "I knew it the very first time I touched her. It was like coming home." (Tom Hanks in Sleepless in Seattle)
5. "I'll never let go." (Kate Winslet in Titanic)
6. "I'll always miss her. But our love is like the wind. I can't see it, but I can always feel it." (Shane West in A Walk to Remember)
7. "You had me at hello." (Renee Zellweger to Tom Cruise in Jerry Maguire)
8. "I would rather spend one lifetime with you – than face all the Ages of this world alone." (Liv Tyler to Viggo Mortenssen in Lord of the Rings)
9. "You...complete me." (Tom Cruise to Renee Zellweger in Jerry Maguire)
10. "I'm just a girl standing in front of a boy asking him to love her." (Julia Roberts to Hugh Grant in Notting Hill)
TOP ROMANTIC LINES – MEN:
1. "You had me at hello." (Renee Zellweger to Tom Cruise in Jerry Maguire)
2. "I'm not a smart man, but I know what love is." (Tom Hanks to Robin Wright Penn in Forrest Gump)
3. "I'll never let go." (Titanic)
4. "We'll always have Paris." (Humphrey Bogart to Ingrid Bergman in Casablanca)
5. "You make me wanna be a better man." (Jack Nicholson to Helen Hunt in As Good as It Gets)
6. "I would rather spend one lifetime with you – than face all the Ages of this world alone." (Lord of the Rings)
7. "I came here tonight because when you realize you wanna spend the rest of your life with somebody, you want the rest of your life to start as soon as possible." (When Harry Met Sally)
8. "No matter how long it takes, no matter how far, I will find you." (Daniel Day-Lewis to Madeleine Stowe in Last of the Mohicans)
9. "What I really want to do with my life – what I want to do for a living – is I want to be with your daughter: I'm good at it." (John Cusack to Ione Skye's father in Say Anything)
10. "No, I don't think I will kiss you, although you need kissing badly. That's what's wrong with you. You should be kissed – and often, and by someone who knows how!" (Clark Gable to Vivien Leigh in Gone With the Wind)
CONTACT:
Harry Medved
Fandango, Inc.
(310) 954-0278 x112
harry.medved@fandango.com
http://www.fandango.com
###