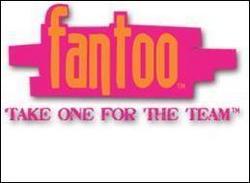 We are thrilled to be recognized by ESPN as offering something unique and inspirational through our Podcast
Princeton, NJ (PRWEB) March 27, 2009
Fantoo Girls, a sports-talk Podcast hosted by Carol Doroba and Robin McConaughy was tapped for inclusion in the coverage of ESPN's Her Story, a month-long programming initiative to highlight the achievements and contributions of women in the world of sports. The video can be viewed at http://espn.go.com/video/clip?id=4012679.
ESPN's coverage throughout March highlights women in sports with documentaries, investigative pieces and a series of vignettes that can be seen across the network's many platforms.
Fantoo, Inc., founded by Carol Doroba and Robin McConaughy in 2004, launched the Podcast, Fantoo Girls - Where the Girls Talk Sports, in January of 2006. They won the People's Choice Podcast Awards in the Sports category that same year, and have been a final nominee every year since. As creators of sports content with an entertaining and opinion-based angle, Doroba and McConaughy have hosted weekly, live sports-talk shows on terrestrial and satellite radio, written a weekly feature for the Philadelphia Eagles website and aired a daily show from Radio Row the week before Super Bowl XLI in Miami, FL. Of course, a new Fantoo Girls Podcast can be heard every Thursday morning on the company's website, http://www.fantoo.com.
"We are thrilled to be recognized by ESPN as offering something unique and inspirational through our Podcast," said Doroba, Head Coach of Fantoo. "We came at this from a woman's perspective and soon realized that the content we created filled a void for both men and women. Our listeners tune in to get an entertaining perspective on sport that keeps them current on the main stories, but isn't afraid to delve into the personalities, rules and happenings in lesser-known events. Throw in a little popular culture and you have a Fantoo Girls Podcast."
"As sports fans, we recognized a need for an alternative to the current sports programming available, which tends to be either very stat-oriented, or too focused on the negative stories that swirl around the sports world. We feel that people become more avid sports fans when they have a reason to care about the athletes and the game," added McConaughy, General Manager of Fantoo. "Our aim is to take our unique approach to creating, producing and delivering sports content to TV, broadband and any other place where the audience would rather laugh than be X and O'd to death."
To learn more about Fantoo, visit the site at http://www.fantoo.com. To listen to the Podcast, download from the website, subscribe to Fantoo Girls via iTunes or use this URL for their RSS feed: http://www.fantoo.com/podcast/podcast.xml
Contact:
Robin McConaughy
(917) 797-5655
http://www.fantoo.com
###