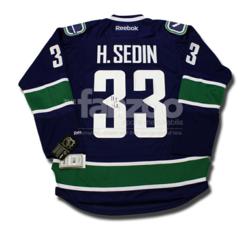 "It has been a long summer without hockey, and we want to get hockey fans excited about the upcoming season in October. We decided to give fans the opportunity to gear up for the season by offering them 20% off our premium signed hockey merchandise."
Vancouver, BC (PRWEB) August 15, 2012
The Fan Zoo is offering 20% off their entire online store from August 13 – August 31, 2012. Hockey fans can simply head to http://www.thefanzoo.com and enter Discount Code Summer2012 at checkout to receive 20% off. The Fan Zoo is known for their high quality, authentic signed hockey memorabilia, including jerseys,sticks, pucks and framed photos.
The Fan Zoo, based in Vancouver, BC, Canada, often works directly with NHL athletes to coordinate signings, creating a catalogue of unique merchandise appealing to both collectors and fans. Some athletes include Patrick Marleau of the San Jose Sharks, Cory Schneider, Kevin Bieksa & Alex Burrows of the Vancouver Canucks, to name just a few.
Martine Yen, E-Marketing Manager for The Fan Zoo adds "It has been a long summer without hockey, and we want to get hockey fans excited about the upcoming season in October. We decided to give fans the opportunity to gear up for the season by offering them 20% off our premium signed hockey merchandise."
The Fan Zoo is one of the fastest growing sports memorabilia companies, and has secured signings with many up and coming hockey stars, including Canadian Evander Kane of the Winnipeg Jets.
"The signing was well organized," says Evander Kane, "and I would recommend TFZ to people looking for quality finished pieces, and players looking to work with a good company. It was good all around."
The Fan Zoo has also signed with many players on the Vancouver Canucks, and host all of the auctions at Vancouver Canucks home games at Rogers Arena. One of those players, Alex Burrows, had this to say about The Fan Zoo and their work:
"I have worked with The Fan Zoo on several occasions, I have also received some items from their company and they do awesome work. I would recommend them to anyone looking for authentic, quality sports memorabilia." Alex Burrows, Vancouver Canucks forward.
The 20% off discount is for their online store, including their best selling signed hockey jerseys, and memorabilia from new up and coming hockey stars as well as the greats including Bobby Orr, Pavel Bure, Trevor Linden, Alex Ovechkin & Evgeni Malkin.
The discount requires customers to simply type in the promo code "Summer2012" upon checkout.
For more information on The Fan Zoo or to purchase authentic signed memorabilia, visit http://www.thefanzoo.com.