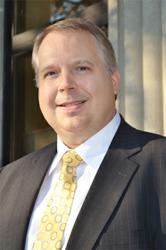 Evanston, IL (PRWEB) November 14, 2012
John Hancko, a certified real estate consultant, brings 14 years of experience to Fara Commercial Brokerage, including acquisition and disposition services as well as strategic consulting and advisory work.
John has extensive experience in building successful business relationships, providing a deep understanding of the market and the factors which influence it, and helping clients realize the true value of their asset. His professional background includes the disciplines of property management, development, major construction management, and finance. John's primary goal is understanding his client's real estate needs. He provides them the best real time market-based information, creative options, and sound advice allowing them to make timely decisions and successfully achieve their real estate objectives.
John grew up in Evanston and is deeply rooted in the community. He is actively involved with his children's school and their extracurricular activities. John currently resides on the North Shore with his wife, daughter and son.
Fara Commercial Brokerage is a specialty commercial real estate firm based in Evanston, IL. Fara Commercial Brokerage serves the commercial real estate business advisory needs of Chicago's North Shore and surrounding metro area.
Fara provides commercial real estate brokerage services and advice to enable middle-market investors and owners to make sound business decisions. Our client centered, service based approach encompasses all facets of commercial real estate business advisory services, including family trusts, agency representation and acquisitions and sales.