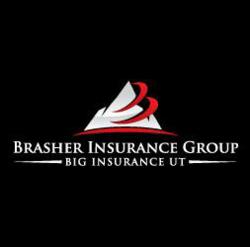 We've been able to really save farmers a ton of money and provide them with even better coverage. We can do this because of how a farm insurance policy is written
Salt Lake City, UT (PRWEB) February 15, 2013
Brasher Insurance Group announces that they now will be offering farm insurance to those who run farms and ranches. Running a farm can be a big expense and a big liability without the right protection. Interestingly enough, most farmers and ranchers don't even know farm insurance even exists or that it's a lot less expensive than a typical inland marine policy.
Most farmers and ranchers are accustomed to the typical inland marine policy which only covers scheduled pieces of equipment from damages. This is typically a separate policy and only covers farm equipment. However, most don't realize that with farmers insurance, it not only covers the farm and all its assets, but also can include the personal residence and other things. This allows farmers and ranchers to combine policies and the overall result is a huge savings for most farmers.
"We've been able to really save farmers a ton of money and provide them with even better coverage. We can do this because of how a farm insurance policy is written," says Reed Brasher. "We literally take someone who is paying $700 a year on home insurance and $2000 a year on an inland marine, combine them into one farm policy and for the same or better coverage, I am seeing most cut their insurance in half. That is huge savings."
The main reason why those who own farms or ranches need farmers insurance is to protect their buildings, their land and their livestock from disasters. A good example of this is livestock. Livestock have a tendency of getting out of fenced in areas and onto roads or freeways. If a horse gets hit by an oncoming car several things can happen. The horse may be insured, the driver of the car may be injured, or both horse and driver are injured. The worst case, causing a fatality to either the horse or driver. When this happens, farm insurance covers both livestock and the driver of the car.
It also covers buildings and equipment if something were to happen to those assets. A building may catch fire because of the hay that is stacked inside. Equipment may get stolen or vandalized which is extremely expensive to fix. Or neighbor kids could be playing around the equipment and cause some injury. With farm insurance, the ranch and farm can now be protected against these things that could otherwise end up being huge liabilities for most ranch and farm owners.
Brasher Insurance Group now provides an immediate solution to all this. They provide farm insurance from the #1 farm writer in the country - Allied.
To get a quote on farm insurance or to learn more about the benefits, visit Brasher Insurance Group.