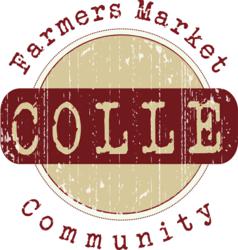 We act as a virtual alternative for a traditional farmers market.
Bohemia, NY (PRWEB) June 17, 2013
On June 17, Colle Farmers Market, the first national online organic farmers market, issues a statement urging organic farmers to register for its e-commerce platform and explains the advantages of selling products online.
Colle Farmers Market, founded in 2012, is an online farmers market designed to connect consumers to small farmers and raise awareness for organic food. After opening registration earlier this month, Colle Farmers Market is encouraging farmers to sign up to sell their products. A Colle representative says e-commerce is a great way to ensure the vitality and success of a farm in the digital age.
"We act as a virtual alternative for a traditional farmers market," the Colle rep says. "Our farmers market will bridge the gap between consumers and small farmers, just like a traditional, physical market. However, selling online gives small farmers the ability to expand their consumer base with little risk. I think many farmers are hesitant due to the fact that our platform is online and it's new. But it's easy and could be a huge advantage for small farmers only used to selling locally."
The Colle rep says selling products online could greatly expand outreach. "Small organic farms often struggle these days because they do not have the resources to expand their market," he says. "However, our platform gives farmers the ability to sell products to people all over. It could increase their brand awareness and increase revenue. In this day and age, it's almost imperative to have some sort of e-commerce strategy. That's why Colle was created. We want to support farmers and spread awareness for the quality and health advantages of organic farming."
Colle Farmers Market is an E-Commerce enabled farmers market community that is passionate about sustainable consumption and responsible conservation. The Colle movement is dedicated to connecting natural product vendors, organic farmers and all people who are living an organic and natural lifestyle.