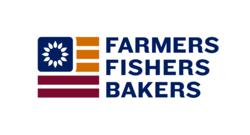 The mid-Atlantic is a vital and dynamic market, and we anticipate that the tremendous reception that Founding Farmers received when it opened with be duplicated at Farmers Fishers Bakers."
Washington, D.C. (PRWEB) October 01, 2012
Founding Farmers, the greenest restaurant in Washington, D.C, and one of the most popular and successful dining destinations in the United States, will soon have a new sister restaurant located just 10 blocks away. The North Dakota Famers Union (NDFU) and The Farm, the restaurant management company behind Founding Farmers, announce the arrival of Farmers Fishers Bakers, which will open in early November in Georgetown at The Washington Harbour.
"We are so pleased to be opening a completely new restaurant at The Washington Harbour in Georgetown," said Dan Simons, Partner/Concept Developer, Founding Farmers/Farmers Fishers Bakers restaurants, and Principal of Vucurevich Simons Advisory Group (VSAG). A recent extensive renovation and upgrade to the waterfront lifestyle center at Washington Harbour includes a new larger fountain on the plaza level for warmer months, which converts to an ice rink in the winter months. Farmers Fishers Bakers has prime views of the action from nearly every seat in the dining room.
"The anticipation for what happens in the space is really high, and we look forward to sharing all with guests and the entire region," added Simons.
"The North Dakota Farmers Union is thrilled to celebrate the opening of the new Farmers Fishers Bakers. The mid-Atlantic is a vital and dynamic market, and we anticipate that the tremendous reception Founding Farmers received when it opened will be duplicated for our new location," offered NDFU President Elwood 'Woody' Barth. "On behalf of our family farmers and ranchers, we salute our restaurant management team at The Farm and can't wait to get in and try it out!"
The Menu
The American menu at Farmers Fishers Bakers offers an extensive and diverse selection of farmer, fisher and baker centric dishes for lunch, dinner, brunch, as well as a 'Farmhouse Sushi' bar. Developed by Corporate Executive Chef Joe Goetze and Executive Chef Lisa Marie Frantz, the regionally inspired menu is designed for an 'unstructured,' farmhouse style, eat-what-you-want-at-your-pace dining experience, where sharing is encouraged.
Drawing on a range of rustic and modern flavor profiles and cooking techniques, highlights include thin and thick crust pizzas, fresh seafood entrees, big, crusty bread sandwiches and burgers, plancha-grilled meats and bountiful salads and sides. All breads, pastas, dough, tortillas, sauces, marinades, ice creams, and more are made in house fresh daily, and Pastry Chef Carrie Jenkins has created a dessert menu with pies, churros, cakes, and seasonal ice creams made around the clock in the open pastry studio.
The Larder (open pantry) occupies a large section of the bar area, with three long farmhouse tables for up to 12 guests each, and shelves filled with pickled and canned seasonal produce, jams, jellies and preserves, sauces, chutneys and other scratch-made components used in many menu items.
The Sushi Bar
Led by Sushi Chef Thomas Park who worked under 2011 James Beard award winning Chef Tyson Cole at Uchi in Austin, TX, the sushi program blends farmhouse ingredients with the flavors and Asian cultural traditions of sushi making. Open for evening service, the reservations-only, 8-seat sushi bar offers top-quality nigiri, handcrafted rolls, and one-of-a-kind seafood charcuterie style plates with accompanying sauces that requires no soy sauce or wasabi. All fresh fish selections respect sustainability and seasonality, collected from abundant sources.
The Mixology Program
Farmers Fishers Bakers' mixology program spotlights high quality spirits, house made syrups, and fresh ingredients, with a focus on classic and reinterpreted tiki style cocktails and beer cocktails. Created by award-winning Chief Mixologist & Beverage Director Jon Arroyo, the mix-and-match design of the cocktails menu encourages guests to customize their spirit of choice into the perfect drink. The tiki menu features vintage and contemporary variations, including Arroyo's signature tiki punchbowl cocktails for sharing.
There are also blended/frozen drinks, classic pre-prohibition cocktails, and 24 rotational craft beers on draught, with a list of beer selections displayed on a large screen monitor in the bar. For the non-imbibing guest, an extensive list of non-alcoholic beverages and "Farmacy" sodas, phosphates and egg creams, inspired by vintage drugstore fountains.
The Space
The approximately 9,800 square foot waterfront space seats close to 290 guests, divided between the main dining room (150), bar area (25), sushi bar (8), patio (70), and larder/pantry area (36). An expansive outdoor patio with fire pits and heaters offers great year-round outdoor dining and views of the fountain/ice rink on the plaza, and the Potomac River.
DC-based firm GrizForm Design Architects completed the full architecture and interior design for the restaurant with an emphasis on hand-craft, artisan and fun, creative details that at once enliven the space and encourage guest interaction at every turn. "The work that GrizForm has done is incredible - down to the smallest detail. It is a really fun space for guests to explore," commented Simons.
The restaurant has been designed to meet LEED Silver Certification standards through the U.S. Green Building Council, and will operate as a Green Restaurant, with pending certification by the Green Restaurant Association in keeping with The Farm's commitment to sustainability.
The restaurant environment is designed around several "micro-climates" with different seating options for more intimate dining, or for celebratory large party outings. The farmhouse and nautical-inspired interior aesthetic incorporates recycled and reclaimed materials throughout like used tractor tires, barn woods, vintage farming tools, rolling pins, and antique boat propellers. Several large-scale original artworks, murals and installations have been commissioned to local artists, from a large American flag in the bakery studio, to animal sculptures and quirky decorative elements.
The restaurant will open in the first week in November.