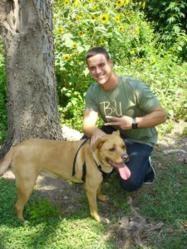 In July we celebrate our independence to be the best.
Austin, TX (PRWEB) June 29, 2013
Fashion brand, B>U, recognize the significance of birthdays whether for an individual or a country. B>U represents the branding philosophy to be greater than yourself and what better example is the birth of America that has spawned an innovative and creative spirit of the freedom of individual spirit.
B>U founders believe their brand provokes an attitude and philosophy separate from all other fashion brands. Most brands display a position of being better than others through sports, socioeconomic status or income whereas B>U celebrates the independence of individuals focusing on bettering themselves for a better world.
"What better month to differentiate the B>U fashion brand. On July 4th we celebrate the independence of a country to be the best. We want to make the same statement for individuals," remarks B>U Founder Matt Evans.
B>U poises itself to be the next fashion brand that challenges the philosophy of wearing a logo means superiority. Founders Matt Evans and Richard May want the brand to mean an independent revolution of individuals striving to continually improving themselves in a positive direction.
Less than a year old, B>U continues to preach their self stated gospel to inspire others to be greater than themselves. They promote their philosophy and brand by featuring individuals on their website and Facebook page who spend their time helping others through charitable work or independently.
About B>U:
BGreaterThanU.com offers lifestyle tips, motivational quotes and inspirational stories about individuals being greater than themselves for a better world. For more information, go to BGreaterThanU.com.