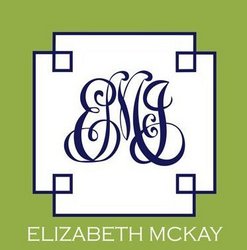 I love drawing inspiration from classic, iconic women when creating new pieces so when the Ocean House approached us about designing a winter uniform, I was thrilled to draw inspiration from another type of classic icon
New York, NY (PRWEB) November 22, 2010
Elizabeth McKay, the New York-based women's luxury lifestyle apparel company, has been selected by the Ocean House of Watch Hill, RI, to design an exclusive line of women's uniforms that pay homage to the iconic Victorian-era seaside resort's storied past and bright future following a $140 million rebuild and restoration.
The new dresses, available for the winter 2010 season, incorporate many of the intricate details and personal touches that have come to define the Elizabeth McKay line - from hidden pockets and imported fabrics to custom hardware and signature buttons. Like all Elizabeth McKay pieces, the Ocean House outfits have been designed to not only wear well from day-to-night but to also handle today's practicalities.
"I love drawing inspiration from classic, iconic women when creating new pieces so when the Ocean House approached us about designing a winter outfit, I was thrilled to draw inspiration from another type of classic icon," said Elizabeth McKay Jenkins, founder and creative director of Elizabeth McKay.
"As a long-time summer resident of Watch Hill, the Ocean House holds a special place in my heart and the hearts of everyone in the community. The thought and dedication that went into its resurrection is an inspiration to us all. I'm flattered to have the opportunity to be included in some small way during the inaugural winter season."
To learn more about the Ocean House and its stunning rebuild and restoration, please visit http://www.oceanhouseri.com
About Elizabeth McKay
Founded in 2006, Elizabeth McKay is an attainable, luxury, lifestyle brand defined by classic American sportswear with an eclectic sensibility, which embodies the personal style and spirit of its founder and creative director, Elizabeth McKay Jenkins. Perceiving a void in the market for a sophisticated American aesthetic at an accessible price point, Elizabeth left the firm she co-founded, TS Dixin (named after her nephews Taylor, Spencer, and Dixon), to create stylish yet wearable clothing for women of all ages under the eponymous label, Elizabeth McKay.
Elizabeth's new American style is a blend of her Northern upbringing and Southern roots. She draws inspiration from her extensive travels and from the colorful, iconic women who consistently prove that style transcends time. Elizabeth loves pairing big, bold prints with classic patterns to create pieces that translate well from day-to-night. Elizabeth McKay can be found online and in over 200 specialty stores throughout the United States.
For more information about Elizabeth McKay or its founder, Elizabeth McKay Jenkins, please call 800-396-1799 or visit http://www.emckay.com.
Elizabeth McKay
308 East 79th Street
New York, NY 10075
800-396-1799
# # #