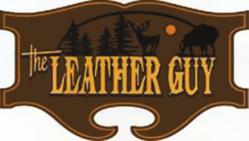 Student designers like to use scraps of leather pieces found on The Leather Guy site because of their affordability. The variety of samples allows them to experience working with many different types of leather as they perfect their craft.
St. Charles, MN (PRWEB) December 05, 2011
The Leather Guy announces the availability of a variety of fashion leather pieces for clothing designers and other customers. These pieces are available online at http://www.theleatherguy.org from The Leather Guy's broad selection of designer leather hides and supplies. The site features many one of a kind items and limited stock items as well.
Student designers like to use scraps of leather pieces found on The Leather Guy site because of their affordability. The variety of samples allows them to experience working with many different types of leather as they perfect their craft. Designers frequently use lamb in their fashion leather clothing, and exotic leather prints like gator and snake are popular with them too. The western industry uses hair on cow scraps for many items, and they are a particular favorite with purse and handbag designers. Additionally, The Leather Guy supplies upholstery leather for people who want to provide leather covers for furniture, especially for the seats.
Owners Tracy and Keith Brubaker began their business in 1997 when they spent time on weekends relaxing with their two toddlers at local rendezvous. The business escalated until they were doing several shows on many weekends. Some of their shows were at Bristol Renaissance Festival, Minnesota Horse Expo, Prairie Du Chein Rendezvous, Albert Lea Rendezvous and a variety of local festivals.
In 2004, the couple began selling leather on the Internet from their garage and moved the business to a larger location in 2006. The new facility gave them space to expand and permitted them to open a retail store in St. Charles, MN, with a wider variety of products. Shoppers are welcome to visit their physical store at 437 West Fifth Street, St. Charles, MN.
Tracy and Keith have a goal of providing a full leather shopping experience with a complete line of leather hides for their customers. Their leather inventory includes cowhides, goatskin, lambskin, elk, deer, bison, ostrich, upholstery hides, garment hides, saddle leather, harness hides, leather scraps and suede. Recent additions include Fiebings dyes, treatments and stains. They are continually expanding in items like leathercrafting books, leather tools, snaps, rivets, conchos and other leathercrafting hardware.
Upholsterers and people who make saddles, harnesses, bridles, gun belts, animal collars and leashes can find everything they need for their crafts at The Leather Guy. In addition to leather, the company can provide an industrial heavy leather sewing machine, a leather splitter, stamping sets, mallets, oils, dyes, stains, finishes, buckles, latches, rivets, needles, sinew leather thread, scissors and Native American beads as well as many other supplies.
Craftspeople can buy scrap leather pieces and have a variety of leathers at a low cost to make various small items. Deerskin laces are inexpensive and ideal for crafts because they stretch, and crafters use them for decorations and necklaces. The Leather Guy offers a variety of books with creative ideas and instructions for making leather items as well. The company also offers Boy Scouts of America leather kits for making wallets, moccasins, pouches, key fobs, belts, cell phone cases and other items.
Barbeque enthusiasts like to purchase branding irons from The Leather Guy and enjoy surprising their dinner guests with personally branded steaks. Upholsterers use the branding irons to brand leather and make their projects unique.
The Leather Guy offers tanned hides suitable for upholstery leather and everything needed for upholstering chairs, stools, car seats and other items. The store carries all types of upholstery grade hides in various colors as well as tools, sewing machines, needles, thread and other supplies.
Designers can shop at The Leather Guy to find unique or exotic fashion leather items like snakeskins, lambskins, ostrich leather hides, hornback alligator leather cowhides, chrome tanned hides, patent leather glossy pigskins and various other designer leather hides. The company offers brain tanned hides, the only leather that stays soft after getting wet and then drying. Designers can also shop at The Leather Guy to purchase fur tails, horn hair pipe native craft beads, conchos, buckles, fasteners, snaps, eyelets, grommets and various other items needed for trimming and finishing their creations.
The store offers finished goods like red fox real natural fur headbands and mountain man fur coyote hats for people who want to wear or give high-quality leather products without making the items themselves. However, those who want to work with leather will find an abundance of how-to books on the subject at The Leather Guy.
# # #