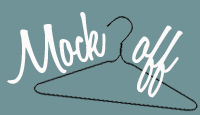 Mock-off's purpose is to direct shoppers to pieces similar to designer pieces with much smaller price tags.
Portland, OR (PRWEB) January 24, 2012
Announcing a new site poised to change the game of the fashion industry. Mock-off.com was designed for women looking to build their wardrobe without breaking the bank. The site features designer pieces and their more affordable "mock-offs". Women can browse for styles they have wanted to own but haven't been able to afford.
"In an ideal world we all could afford designer goods," explains the site's founder Emily Ward-Dickerman. "The reality is that we can't, but that doesn't mean we should give up on style. Mock-off's purpose is to direct shoppers to pieces similar to designer pieces with much smaller price tags."
The site features wardrobe stables such as jewelry, handbags, and shoes. Shoppers do not purchase fashions directly from Mock-off.com, but instead are directed to the manufacturers website to purchase. The site provides links to both the original designer piece and the knock off.
"We try to feature a range of current styles at a variety of price points," states Ward-Dickerman. "Sometimes people might come to the site and realize that they want to purchase designer piece. We provide that option as well."
Mock-off.com also features celebrity styles. The site breaks down a celebrity's look from head to toe and offers affordable options so women can get the entire look for less.
"People look to celebrities to be inspired and some celebrities exude style. Our goal is to round up their best looks and give people the opportunity to copy the entire look at a reachable price," explains Ward-Dickerman.
Users with specific designer items or celebrity looks in mind can send in a request to the site. Mock-off has helped users find anything from everyday boots to bridesmaids' dresses. The site does not charge for the service.
For more information visit http://www.mock-off.com or contact Emily Ward-Dickerman at emily(at)mock-off(dot)com.
About Mock-off.com
Mock-off.com is based in Portland, OR and features affordable versions of designer pieces, celebrity styles and designer lookbooks. Styles featured include bags, shoes, dresses, scarves, jewelry, outerwear and more.
###