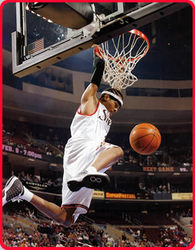 Atlanta, GA (PRWEB) April 24, 2010
Fashion Lives! A Derby Vogue Affair provides a platform for fashion designers, artists, jewelers, hat milners, and shoemakers to showcase their latest collections while bringing about change for the betterment of the lives of children in foster care waiting to be adopted into loving families.
Fashion Lives! A Derby Vogue Affair is much more than your average fashion show; apart from a spectacular head-turning runway filled with the latest fashions and amazing custom hats, the event will also highlight the rich and illustrious history of the derby, its unique vogue style, and its' illuminating jockey precedence. The event's special moment will shine the spotlight on pioneers in fashion, sports and entertainment.
The shows mission is to annually motivate and inspire innovative fashion and the art industries' leading and emerging designers to unveil their lines, talents and vision to influential and elite power players on the eve of the time-honored, Kentucky Derby. Fashion Lives! A Derby Vogue Affair will feature designers and patrons who have an earnest interest in raising awareness and enriching the lives of abused, abandoned and neglected children.
Part of the proceeds from the inaugural fashion show benefits two very worthy non-profit organizations that work tirelessly to enhance the day-to-day lives of these extraordinary children in crisis; Juli's Kids Motivated to Succeed, and Louisville's' own, Home of Innocents. Home of the Innocents, a private, non-profit agency that has been in operation for 130 years, last year served almost 2,000 children and families. The organization is the region's open arms to kids in crisis - caring for children of abuse, abandonment and neglect, those who are medically fragile, and children with autism.
Juli's Kids Motivated to Succeed, a non-profit organization, founded in 1998, and recently renamed, was formed to nurture the need of millions of children in our nation's foster care and social service systems. The mission of Juli's Kids is to enrich the quality of life of today's abused, abandoned and neglected children throughout the United States whose futures have been directly impacted by circumstances which have placed them within the foster care system. Juli's Kids focuses on youths in group homes, child protective services and child abuse shelters.
World renowned designer lines as well as new, up and coming designers will grace the catwalk. Title sponsor Jam Sports & Entertainment is joined by Red Bull, American Airlines, Horseshoe Casino & Hotel, and Carol's Daughter. Each of these partners will provide a unique combination of hospitality, services and attractions to support the fundraising efforts of this grand gala.
Fashion Lives! A Derby Vogue Affair will be held on Friday, April 30, 2010 at 8:30 PM at the Showroom of Horseshoe Casino & Hotel followed by a party with the stars until 2 AM. Tickets range in price: $50, $100, $250; the $2,500 and the $4,000 levels both include VIP access, autographed memorabilia, table seating and derby ticket to private Fashion Lives Celebrity Jockey Suite at Churchill Downs). Tickets are on sale now at http://www.jamsports247.com/fashionlives or charge by phone at 301.868.8856.
For press information including complimentary hi-resolution celebrity photographs, please contact:
Eddie Rhodman, Jr.
DFSM
404-423-4493
###