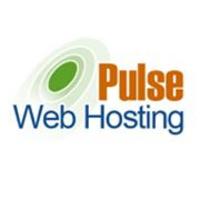 Our web builder is a core part of the service we offer to our customers and has been very successful and popular. However we believe that we can always improve and we have listened to our customers about what we can be done to make it better. The results of this will be seen early in 2008
Burnley, Lancashire (PRWEB) December 18, 2007
Pulse Web Hosting will continue to revolutionise the web hosting market in the New Year by launching a number of innovations and offers.
In 2008 the company's brand new, even easier to use, web builder and an overhauled hosting admin will be launched.
These will be followed by a plethora of offers and competitions to reward both new and long term customers.
Sam Benson, Product Marketing Manager for Pulse Web Hosting, said: "We see 2008 as our biggest year yet and we'll be pulling out all the stops. Our products and services are continually evolving and the next 12 months should see the debut of a number of innovations. Obviously we can't reveal too much at the moment but needless to say they have been designed to provide the best possible service for customers."
Early in 2008 Pulse will unveil a completely retooled web builder that has been redesigned following a close consultation with the company's customers.
The web builder is a key part of Pulse's overall package and is designed to make building a website easy for every user regardless of experience or expertise.
"Our web builder is a core part of the service we offer to our customers and has been very successful and popular. However we believe that we can always improve and we have listened to our customers about what we can be done to make it better. The results of this will be seen early in 2008," Benson continued.
The fast hosting provider is also promising to offer a number of competitions in the New Year that will reward both new and current customers.
Early in 2008 the fast hosting company will be offering customers a free consultation with a web development expert to help them produce the best site possible.
The company's mainstay offers such as the free blog platform, a free fully configured e-commerce website and a free domain with selected packages will continue in the New Year alongside the offers and innovations.
"The fantastic offers that we already run will continue into 2008 and will supplement the exciting innovations that we have planned for the next year," Benson added.
About Pulse Web Hosting
Pulse's mission statement is to offer the highest-quality web hosting services for the best possible price and to make it as simple and as easy for everyone from the novice user to the biggest business. Pulse web hosting has one of the best-connected hosting facilities in the world, and has invested a great deal in both network equipment and backbone connections so customers get the fastest access possible to their content. This efficient infrastructure means that Pulse can offer its customers a great-value, high-quality service.
For further information please contact:
Email: Press(at)Pulsewebhosting.net
Tel: +44 (0) 7870162388
###