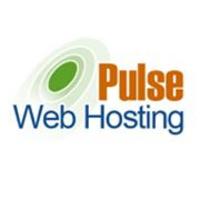 Blogging has become one of the most popular activities on the net with everyone from Posh Spice to politicians doing it. When people sign up to our Power or Power Plus packages we will make it as easy as possible for them to join in with this internet phenomenon
Burnley, Lancashire (PRWEB) November 30, 2007
Supanet has teamed up with its partner, Pulse Web Hosting, to offer a fully configured, e-commerce website for free with selected hosting packages.
Anyone who signs up to Pulse Web Hosting's Power or Power Plus packages will be provided with a fully-configured e-commerce website for free.
Sam Benson, Product Marketing Manager for Pulse web Hosting, said: "Working with Supanet we are providing a fantastic e-commerce website. We will take care of the installation and configuration making it ideal for everyone from the small businessperson to the novice looking to earn some extra money."
The fast hosting provider is promising to offer comprehensive technical support for every query via telephone, email and online forums.
Benson added: "A lot of e-commerce programs can be difficult to set up or can confuse users, we aim to take a lot of the hassle out of running a site of this nature. Our experts will be available via telephone, email or the forums on our website."
The e-commerce site provided by Pulse uses the world's leading e-commerce open source software, Zen Cart.
As part of the offer customers will also receive a free blog platform with Pulse once again handling the entire configuration and setup.
"Blogging has become one of the most popular activities on the net with everyone from Posh Spice to politicians doing it. When people sign up to our Power or Power Plus packages we will make it as easy as possible for them to join in with this internet phenomenon," Benson continued.
Pulse Web Hosting was launched on November 22, 2007, replacing Supanet Hosting, and has promised to provide the best quality service for the lowest price.
As well as web hosting Pulse also offers dedicated servers, domains, email and corporate services.
All of the company's web hosting packages include a free web builder that Pulse guarantee will make building a website easy for even the most novice of users.
About Pulse Web Hosting
Pulse's mission statement is to offer the highest-quality web hosting services for the best possible price and to make it as simple and as easy for everyone from the novice user to the biggest business. Pulse web hosting has one of the best-connected hosting facilities in the world, and has invested a great deal in both network equipment and backbone connections so customers get the fastest access possible to their content. This efficient infrastructure means that Pulse can offer its customers a great-value, high-quality service.
About Supanet
Supanet has provided internet access and a range of other services to UK customers since 1998. The company prides itself on continuing to lead the market with exciting and innovative offers.
The Supanet portal offers free, quality content, with services including free webmail, SMS services and comprehensive online help. Commercial partnerships with, among others, Ask, MIVA, MoneySupermarket and uSwitch provide valued services for visitors to the site.
For further information please contact:
Email: Press@pulsewebhosting.net
Tel: +44 (0) 7870162388
###